SAMSAM MAGIC PLACES AND SPACES
Kimicom
Magic Places Magic Spaces Andaman Magic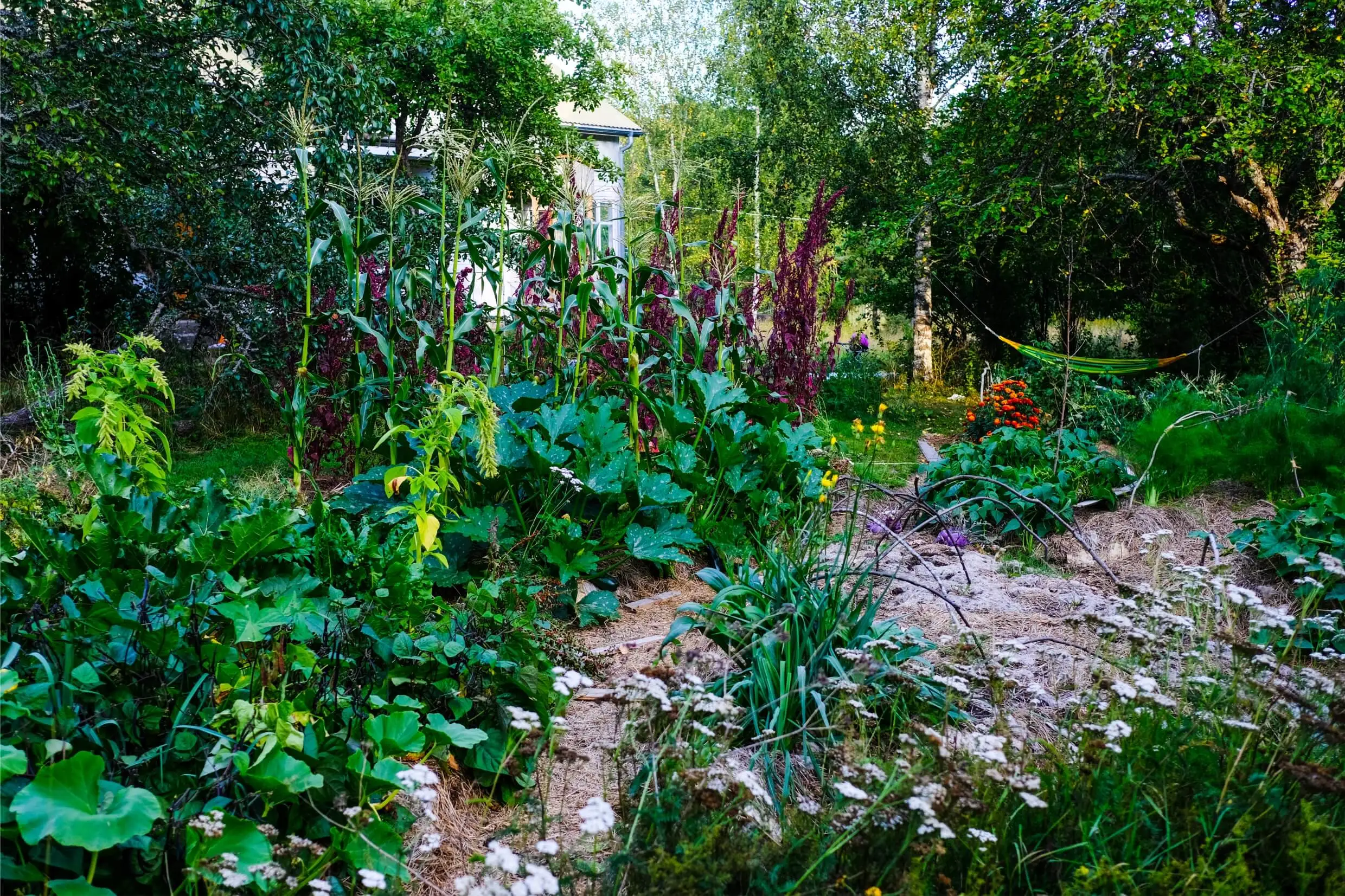 HEALTHY NUTRITION DELIVERED FROM OUR PERMACULTURE FOOD JUNGLE STRAIGHT TO YOUR TABLE - NATURAL AGRICULTURE, NATURAL QUALITY!
For natural and top-quality food at SAMSAM, we grow many of our food products by ourselves having established permaculture based "Food Jungles" and "Animal Villages" around the resort as well as in our huge North Thailand Macro-Farm.
Our "Food Jungles" are mimicked natural forest ecosystem, for plants and animals, that are able to self-sustain with minimum human intervention. They are based on designed diversity of vegetation and species that are mutually sustaining and nurturing in its functions based on the very latest permaculture science. As such these systems are in total harmony with nature and bring about a maximum variety of plants and animals, those we cater for as well as natural ones, like our Yao Noi hornbills or the many beautiful butterflies on the island. We do enable production of our many natural food products, including fruit, shrubs, herbs, vegetables, meats, eggs, sweet water fish as well as some herbal medicinal plants for cooking and or traditional health and detox applications in our designs.
If you want to learn more about such specific designs or even get yourself a blueprint to replace your rather boring and non-productive lawn with a beautiful biotope which is also functional in providing you a degree of food independence, you can get in touch directly or through us with our partner company in USA. (www.foodforestabundance.com).
The Food Jungles and Animal Villages are an extension of SAMSAM Family value system and quality commitment that contributes to the restoration of the earth, which unlike the common beliefs must focus much more on the restoration of our soil quality than on any other elements as promoted by many stakeholders of that story. If you ever tasted your own grown food from a permaculture system, you do not want to ever miss it again. It may have been the last time you purchased your fruits and or veggies at your regular place, unless you do get it directly from a great and conscious farmer already 🙂 !