SAMSAM MAGIC PLACES AND SPACES
Kimicom
Magic Places Magic Spaces Andaman Magic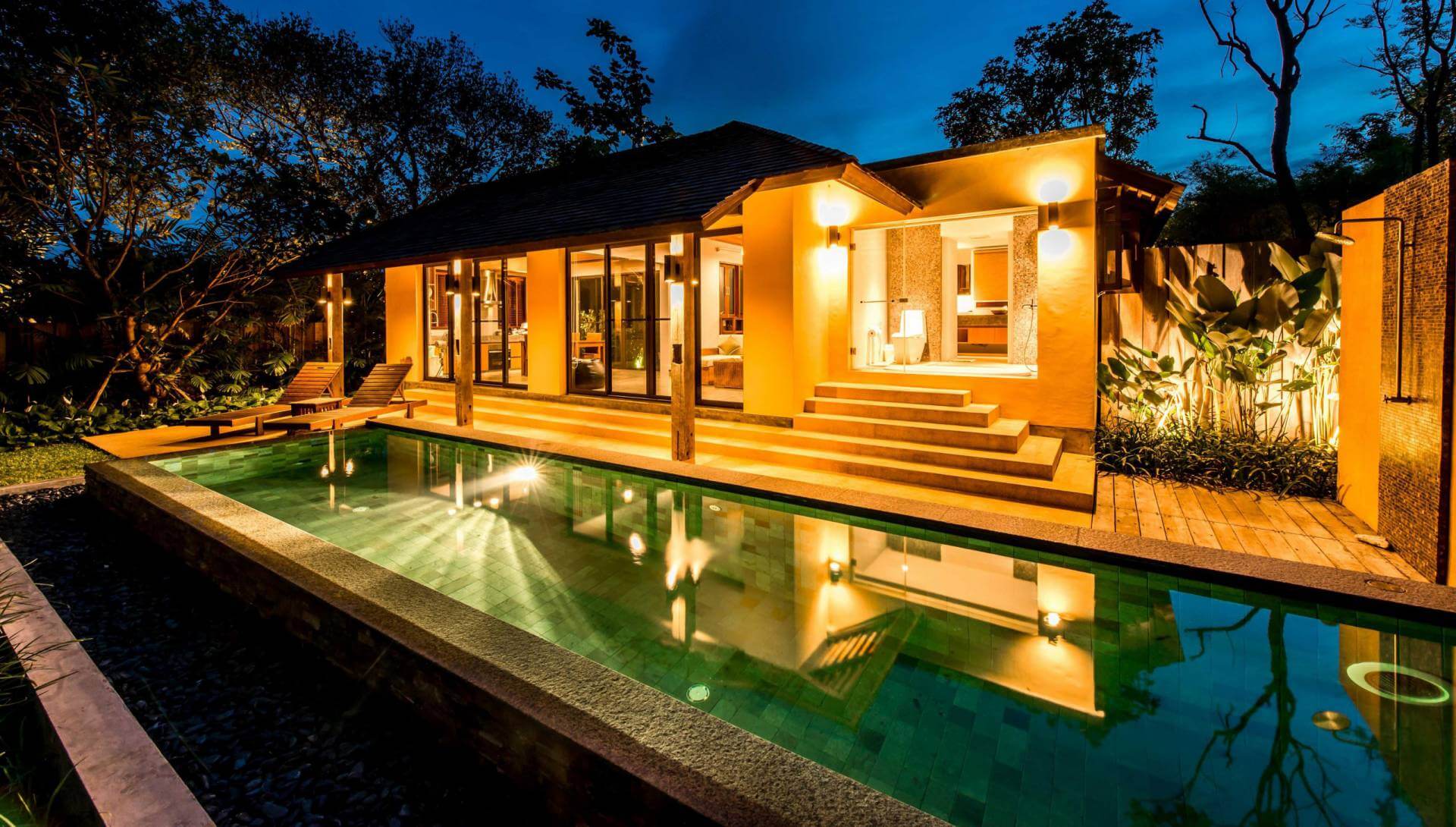 A DINING OUT EXPERIENCE IN YOUR OWN PRIVATE VILLA!
AT SAMSAM Yao Noi, you have the opportunity to book a very special evening where we bring the restaurant to you!
Our kitchen's chefs are long-time Yao Noi locals and some of the best Thai cooks we know. No menu could possible fit all of the dishes and healthy smoothies they know how to prepare, or the many herbs they use in their cooking. This is why we selected some favorite suggestions for our guests, organized by the level of spiciness.

If you would like to go deeper into the local culture of cooking and eating, we recommend refining your knowledge of Thai food and plan your outside our menu events either in conjunction with a cooking class at Minna's cooking school OR a short discussion with Khun Sacha and the chef on duty – for advice on cuisine that is as professional as it is passionate.
With our years of experience – in Thai cooking and eating – we can help tailor any menu to your preferences and tastes without losing the authenticity of its preparation, serving or taste.
For the authentic Thai spices and flavors, we use fresh organic produce and herbs grown locally either by our friends or on our own organic farm operated in accordance with the royal Thai principles of sustainable farming.
Our unique private restaurant service enables you not to leave the privacy and comfort of your Villa if you do not wish to. You will have the most incredible dining experience in an atmosphere that is hard to match for any restaurant.
We do have a small but carefully selected and precious wine cellar. You can choose from either full dine-in service with your own butler or a private, prepared dinner where you can determine when the table should be ready as well as cleaned up.
Try this unique service and experience the Yao Noi cultures to the fullest through all your senses.