SAMSAM MAGIC PLACES AND SPACES
Kimicom
Magic Places Magic Spaces Andaman Magic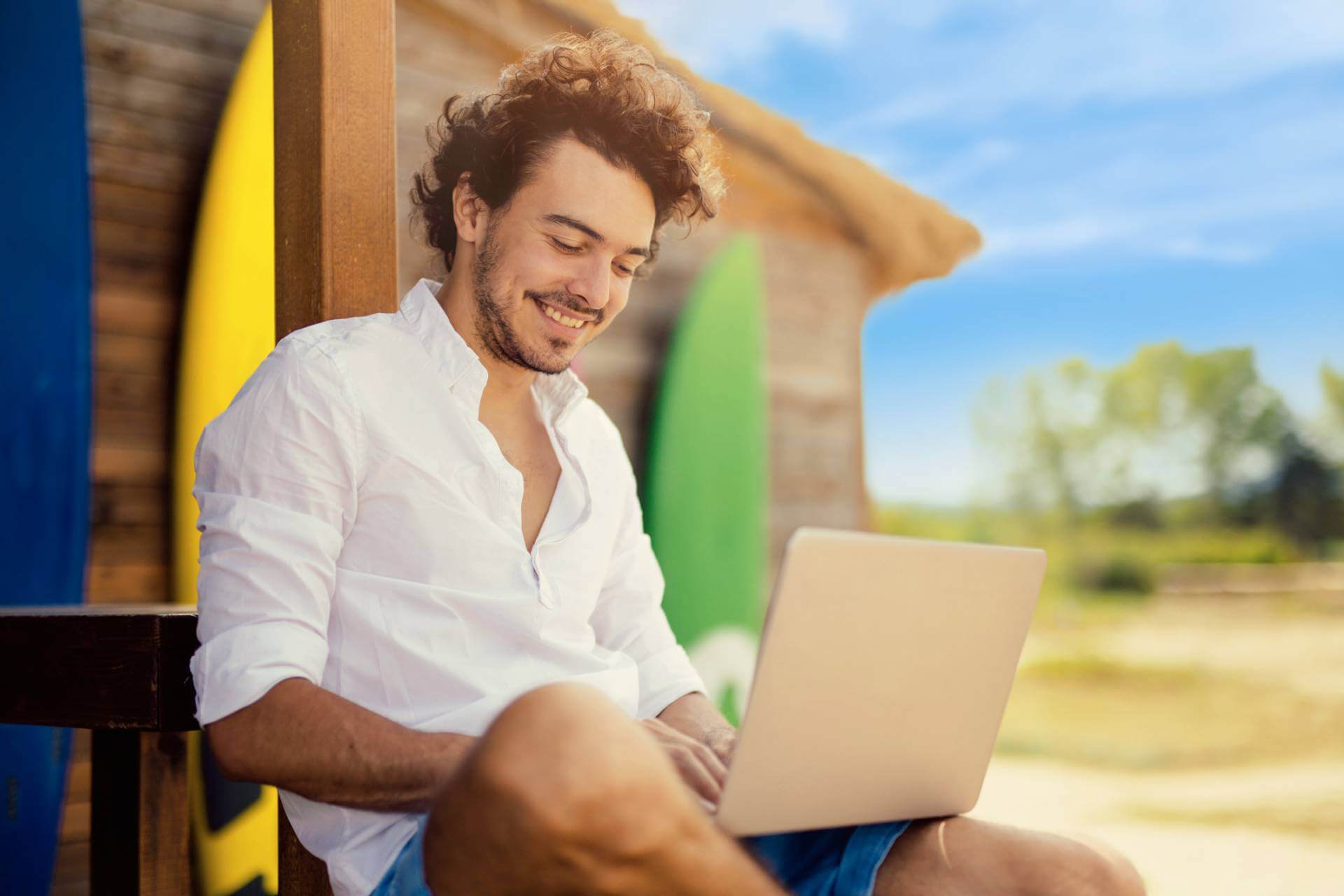 STAY IN THE OFFICE OF YOUR DREAMS
Imagine waking up in the morning to the sound of the sea and hornbills in the trees. You open your eyes, stretch, and look out at the tropical paradise of Yao Noi all around you. While you'd love to linger in your cozy bed, it's time to start the day. After a refreshing shower and delicious, nutritious breakfast delivered to your private villa, it's time for work – and all you can do is smile.
Escape to SAMSAM, and experience the dream of working from home. Privacy. Peace. Tranquility.
Our SAMSAM Family is here to support your home office and work process in every aspect and need.
We have all of the technical and practical utilities that you need to do your best office work, including state-of-the-art internet, office hardware, VC conference screens, presentation projectors and the only professional meeting room on Yao Noi – embedded in the beautiful nature next to Pasai Beach. This ideal combination will inspire your best performance without feeling any of the usual office pressure. If you need a moment to find some balance, take a few minutes to dip in the pool, sweat a bit in the gym or meditate on the terrace of our meeting room – and remain fully fit and present in your home office paradise.
CHECK OUT OUR 15-NIGHT MAGIC OFFICE PACKAGE:
Daily breakfast
Free basic office supplies
Audio and video facilities in our meeting room
Photocopy services
Free domestic calls
Wi-Fi access
Late checkout
Daily 30-minute relaxation massage (head and shoulders)
One island-hopping adventure on weekend or day of your choice
One in-Villa seafood BBQ dinner
Tea and coffee in the Villa or meeting room
One-way private long-tail boat transfer per stay
Note:
Minimum 15-night stay required and continuous stay. Advance booking required. Subject to availability. Advance payment is required. Valid for all seasons except peak period (December 21 – January 10). Cannot be combined with other offers.
All room rates are subject to 7% tax and 1% provincial tax. All rates include a 10% service charge.