SAMSAM MAGIC PLACES AND SPACES
Kimicom
Magic Places Magic Spaces Andaman Magic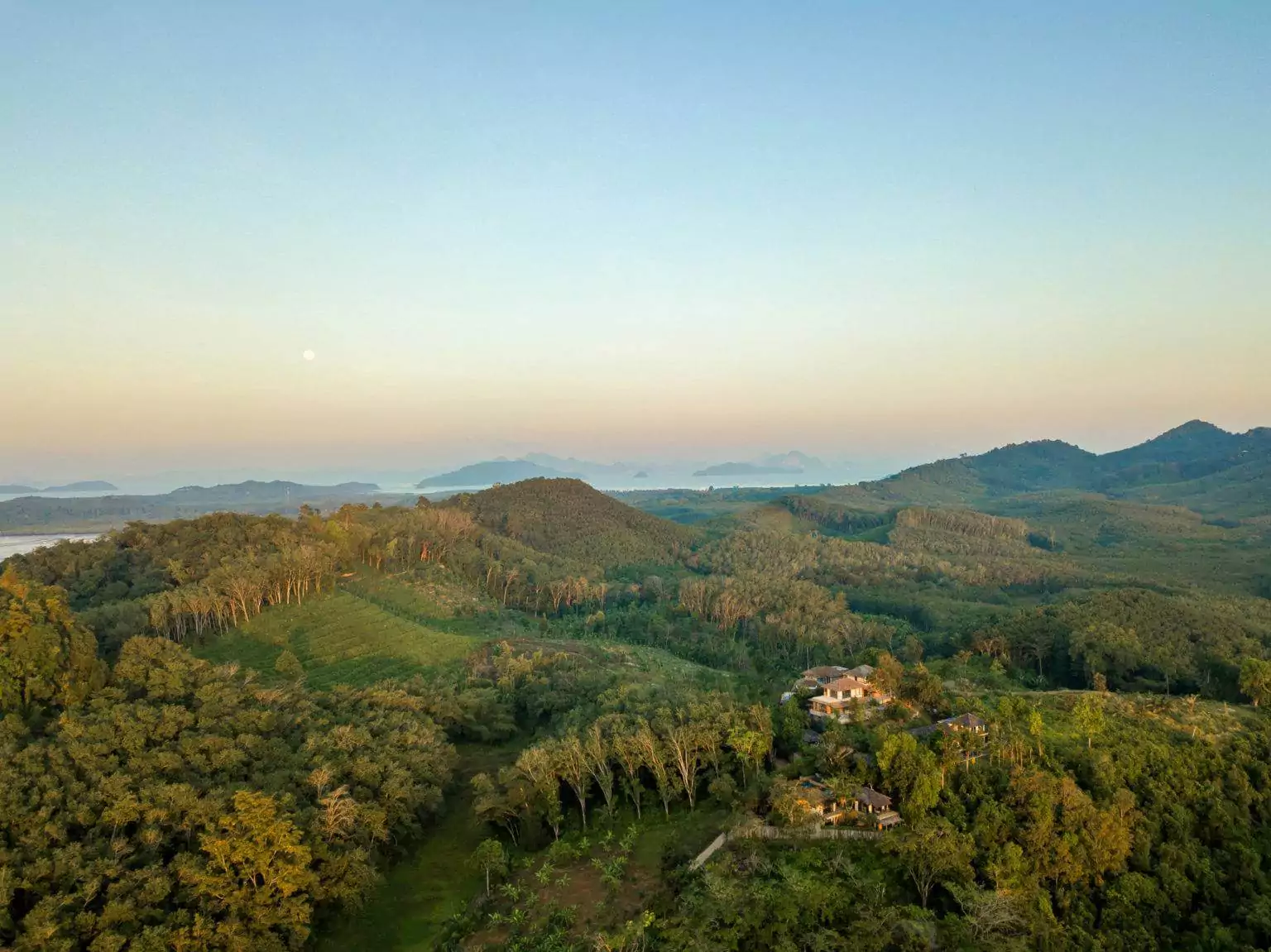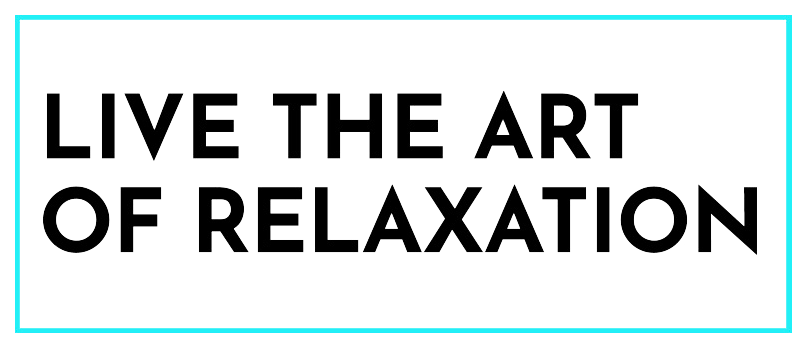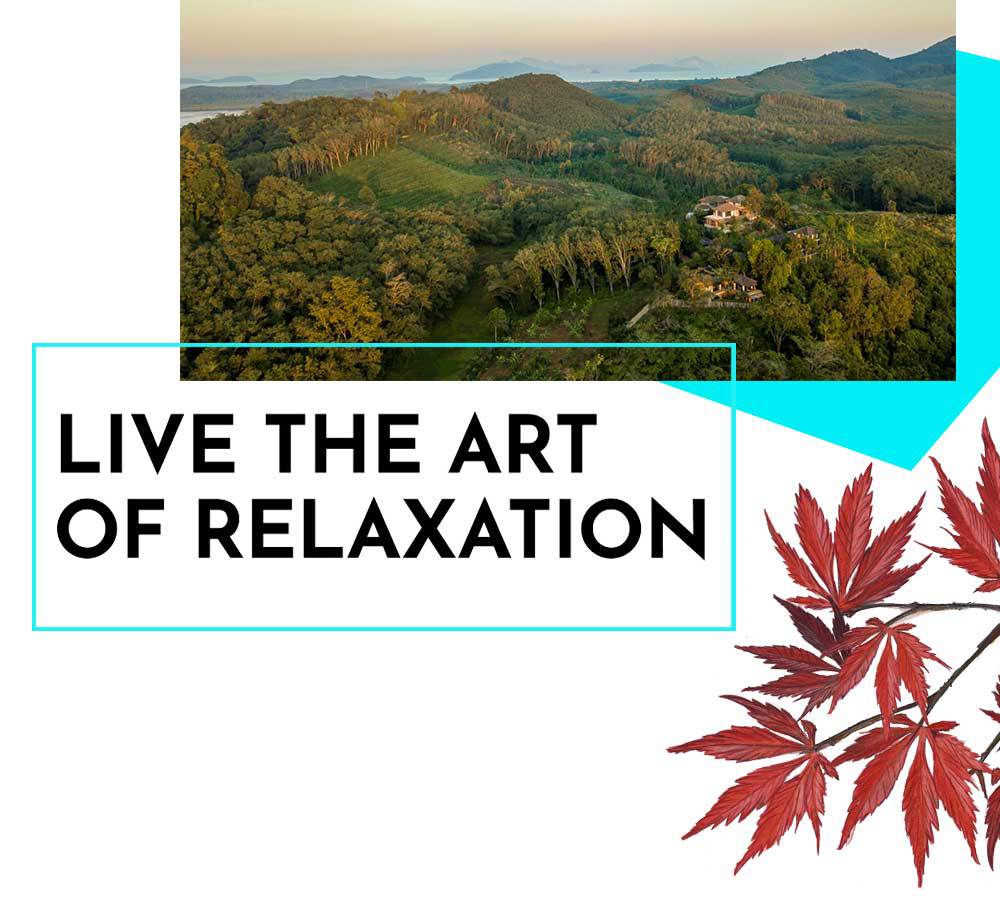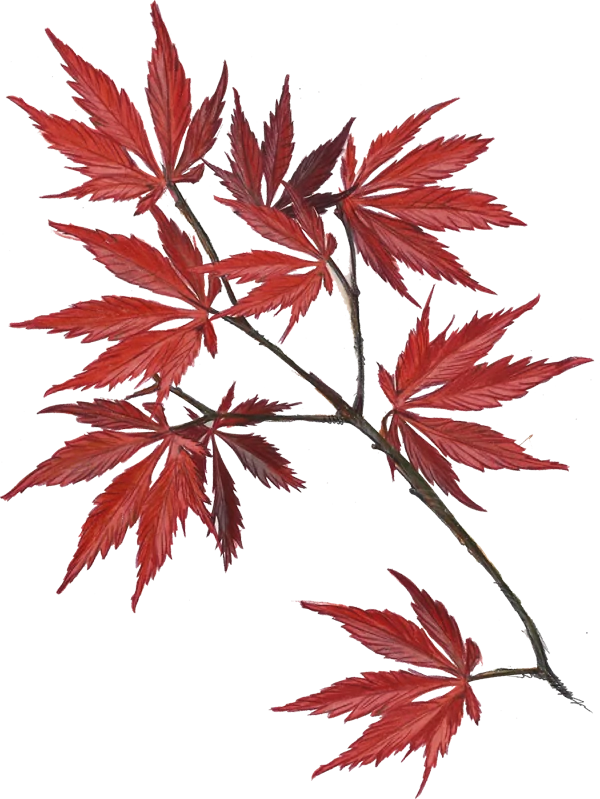 TRAINING OF BODY, MIND & SOUL
Everyone on our Team has found Yao Noi to be one of the most magical places in the world, and we have drawn from our own experiences and journeys to develop our unique facilities. We provide our guests with varied opportunites to relax or develop their Body, Mind and Soul while staying with us. We therefore offer special guided or independent ways to train in our facilities.
OUR JAPANESE DOJO
SAMSAM is proud to offer access to our traditional kyudo dojo (Japanese archery), the only one of its kind in all of Thailand. Our goal is to provide you opportunities to receive introductions, book individual lessons or practice your own skillsets in tai chi, yoga, Muay Thai, kyudo, archery, or any other contemplative activity with cultural and philosophical roots.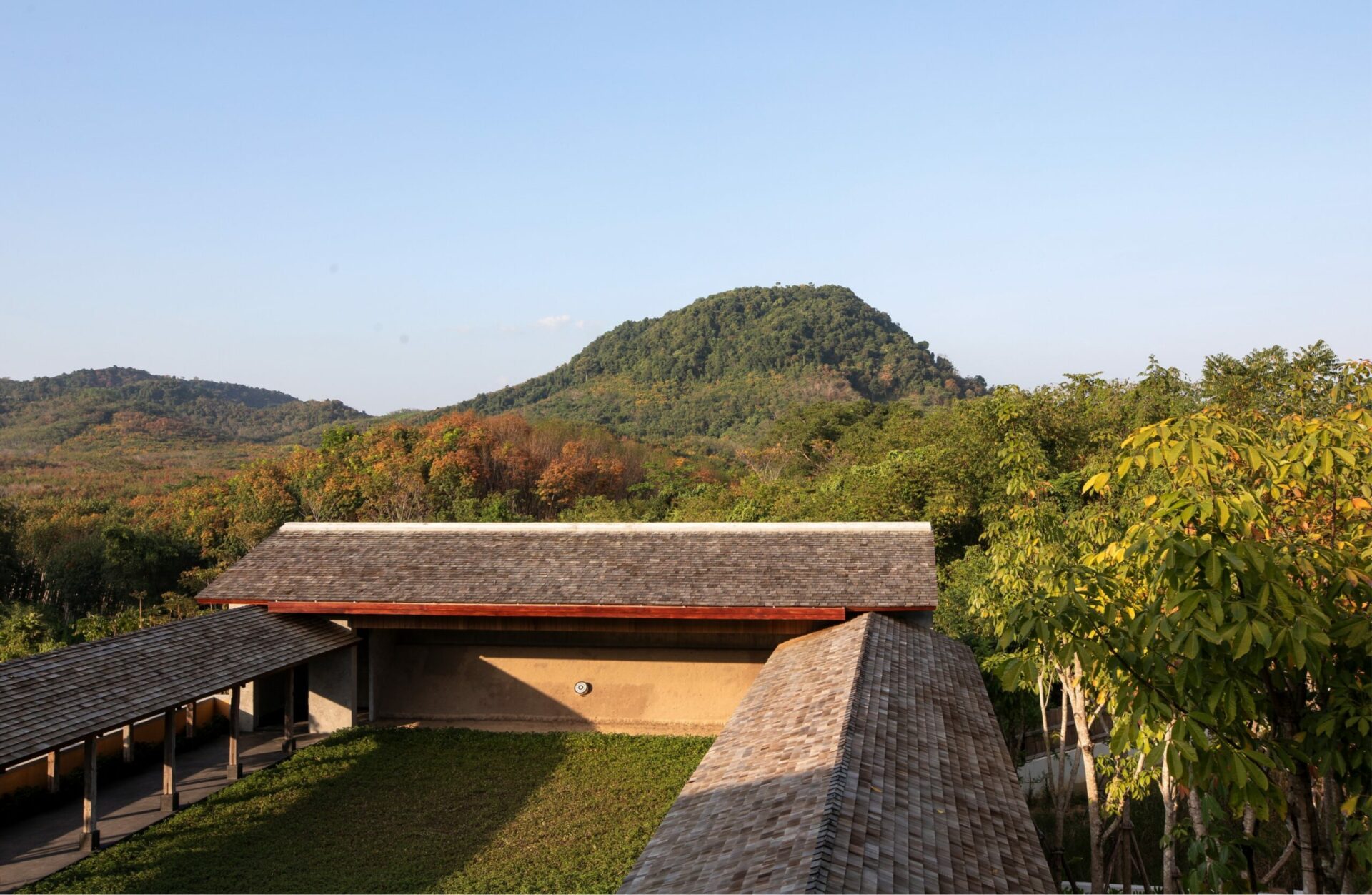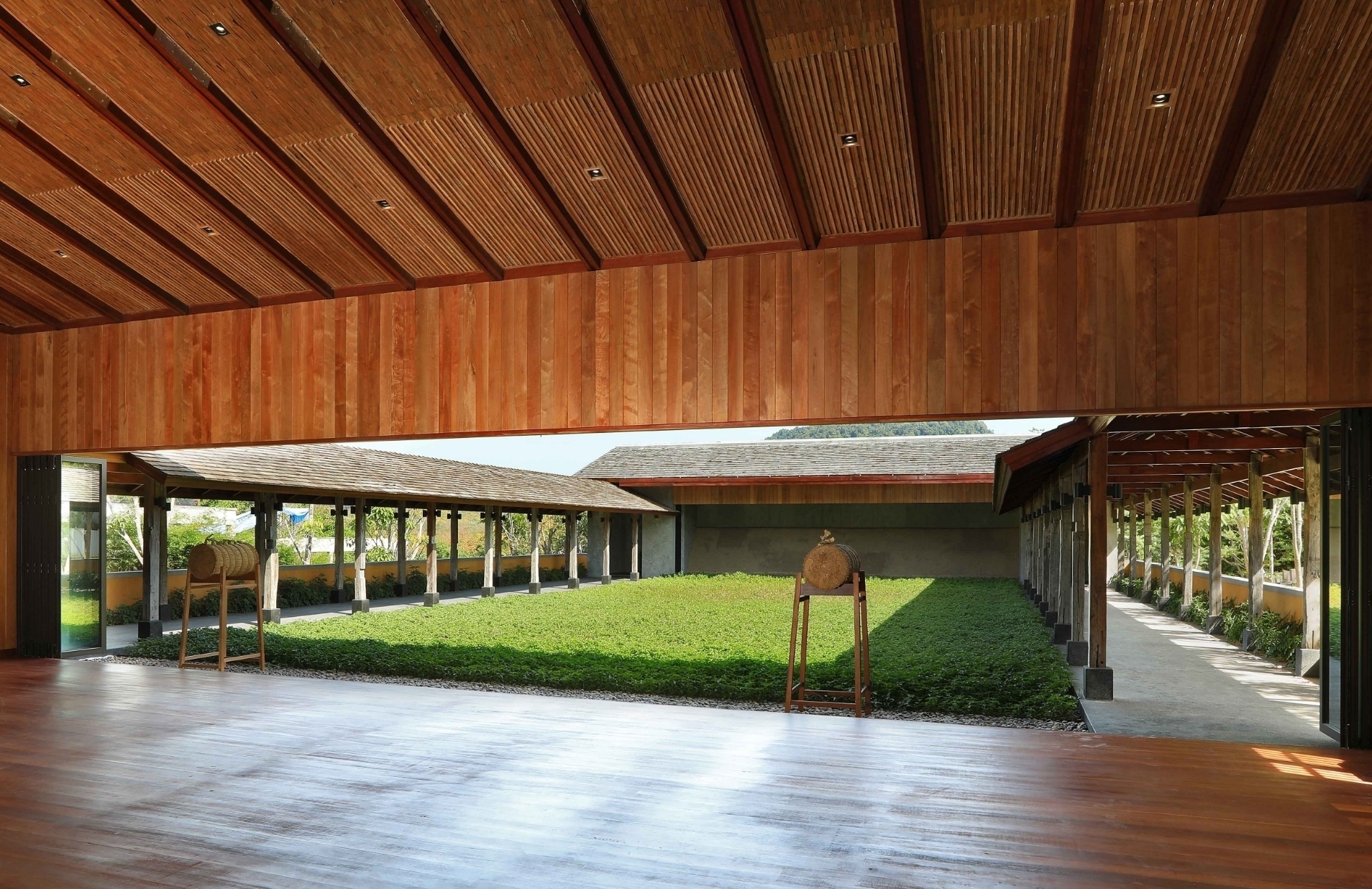 At SAMSAM, we created the perfect environment for any of such exercise within the privacy of your Villa, or in a unique place transcending Japanese aesthetics and spiritual philosophy through and through.
The facilities are built strictly in accordance with kyudo principles and with the support and supervision of Sadayuki Sakane, our friend and teacher. In archery, a person reveals his or her true character, and through practice can develop both technically and personally.
Gain an impression and memory about kyudo's traditional values of 真 Shin – Truth, 善 Zen – Kindness, and 美 Bi – Beauty that are central to many philosophies and practices that originally developed in the Asian context.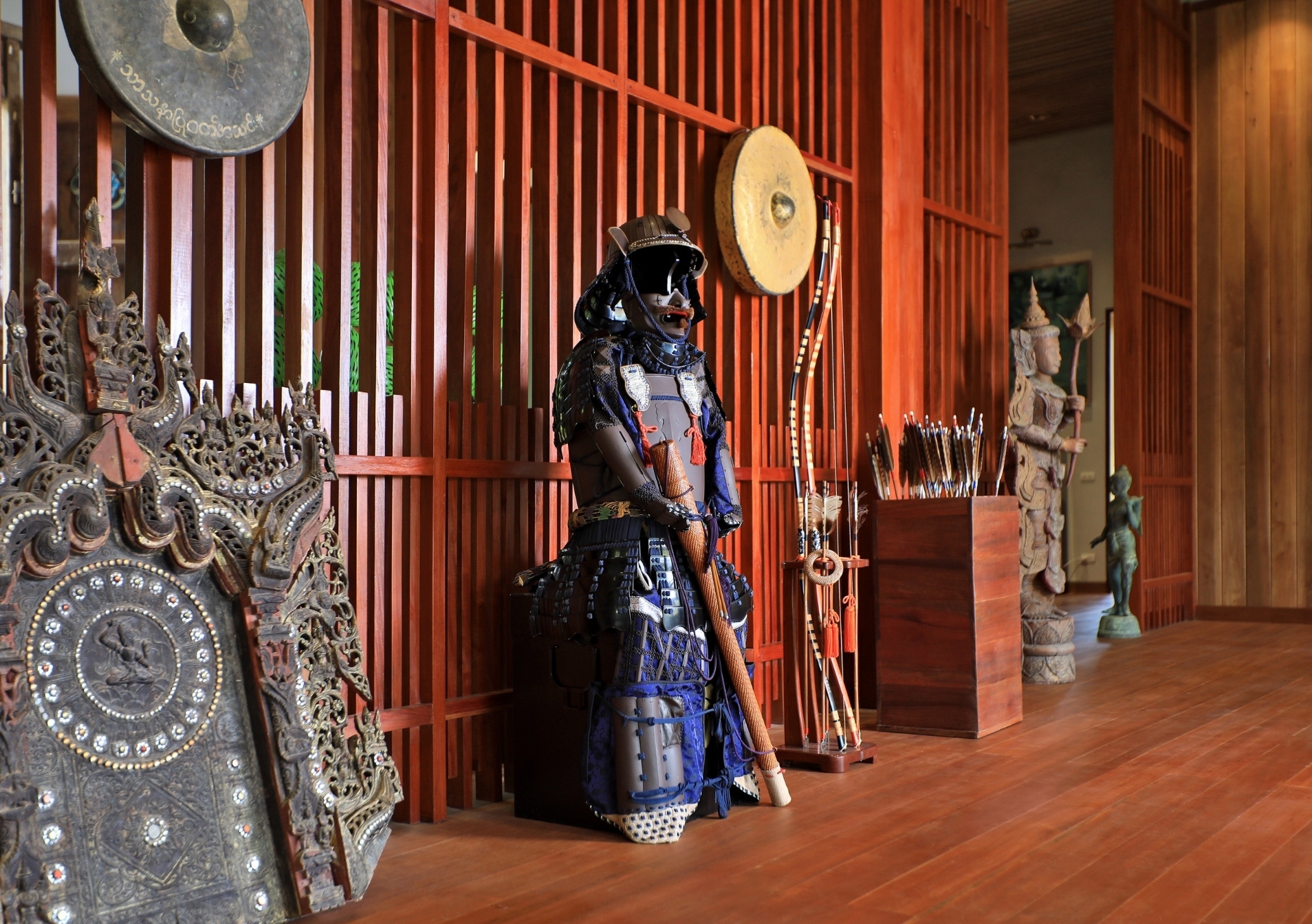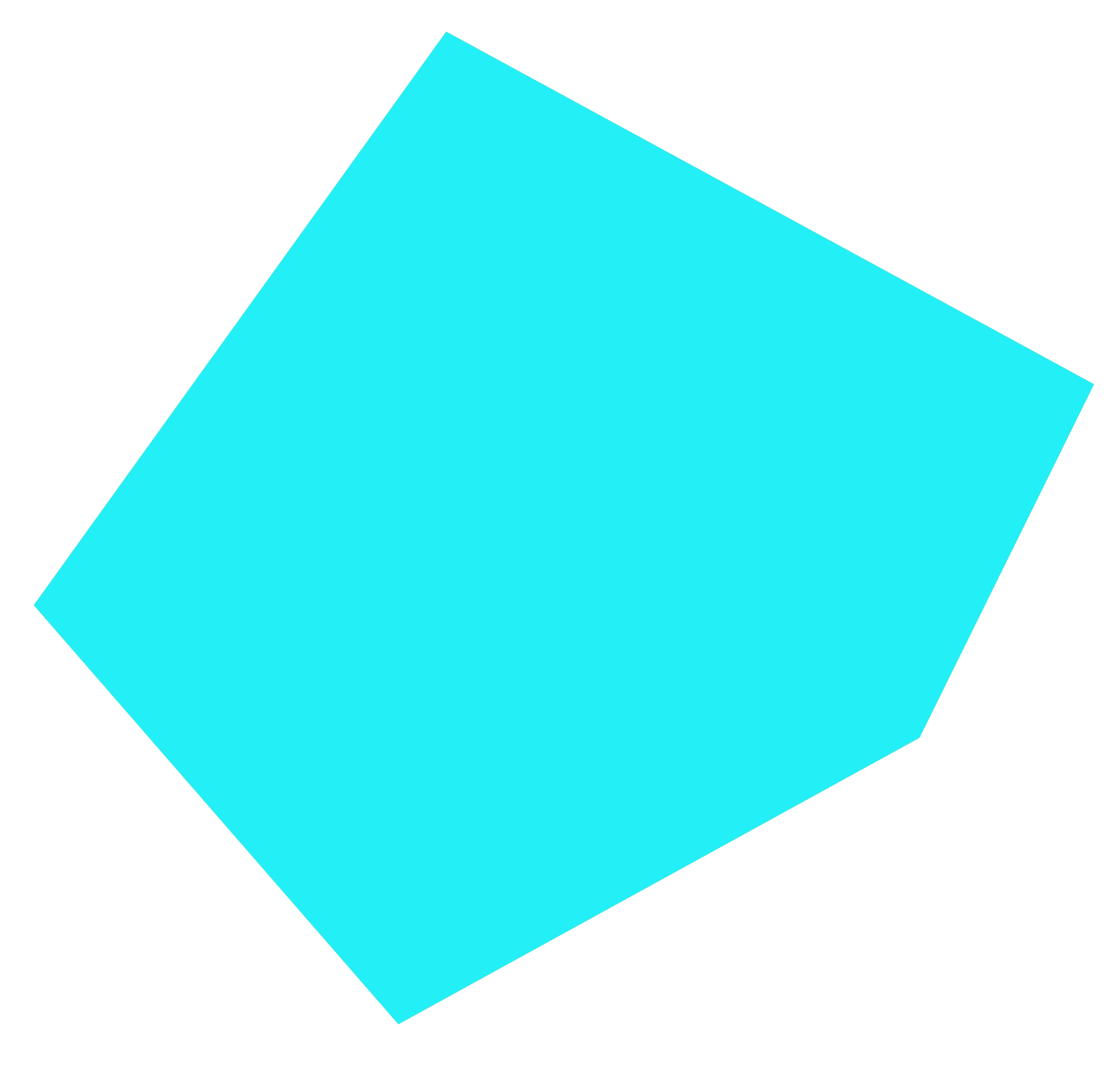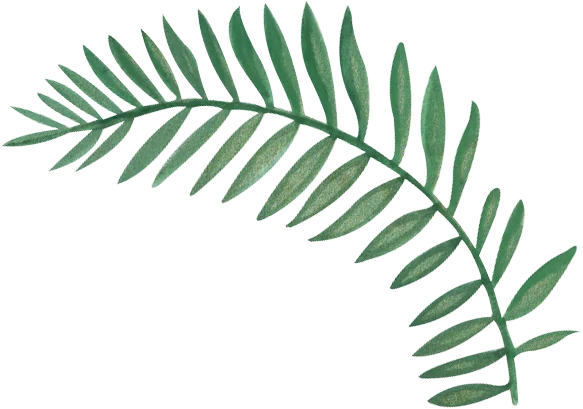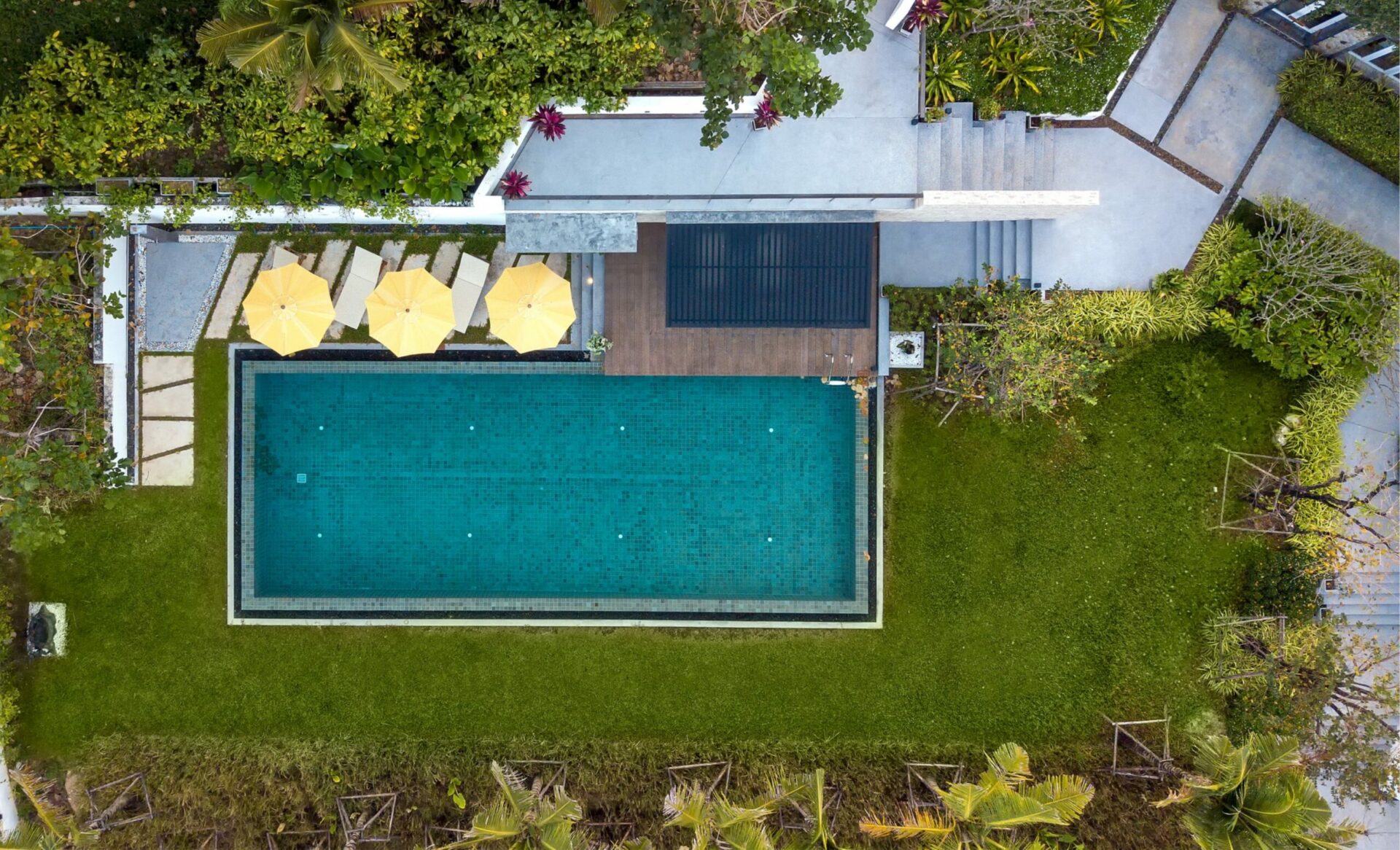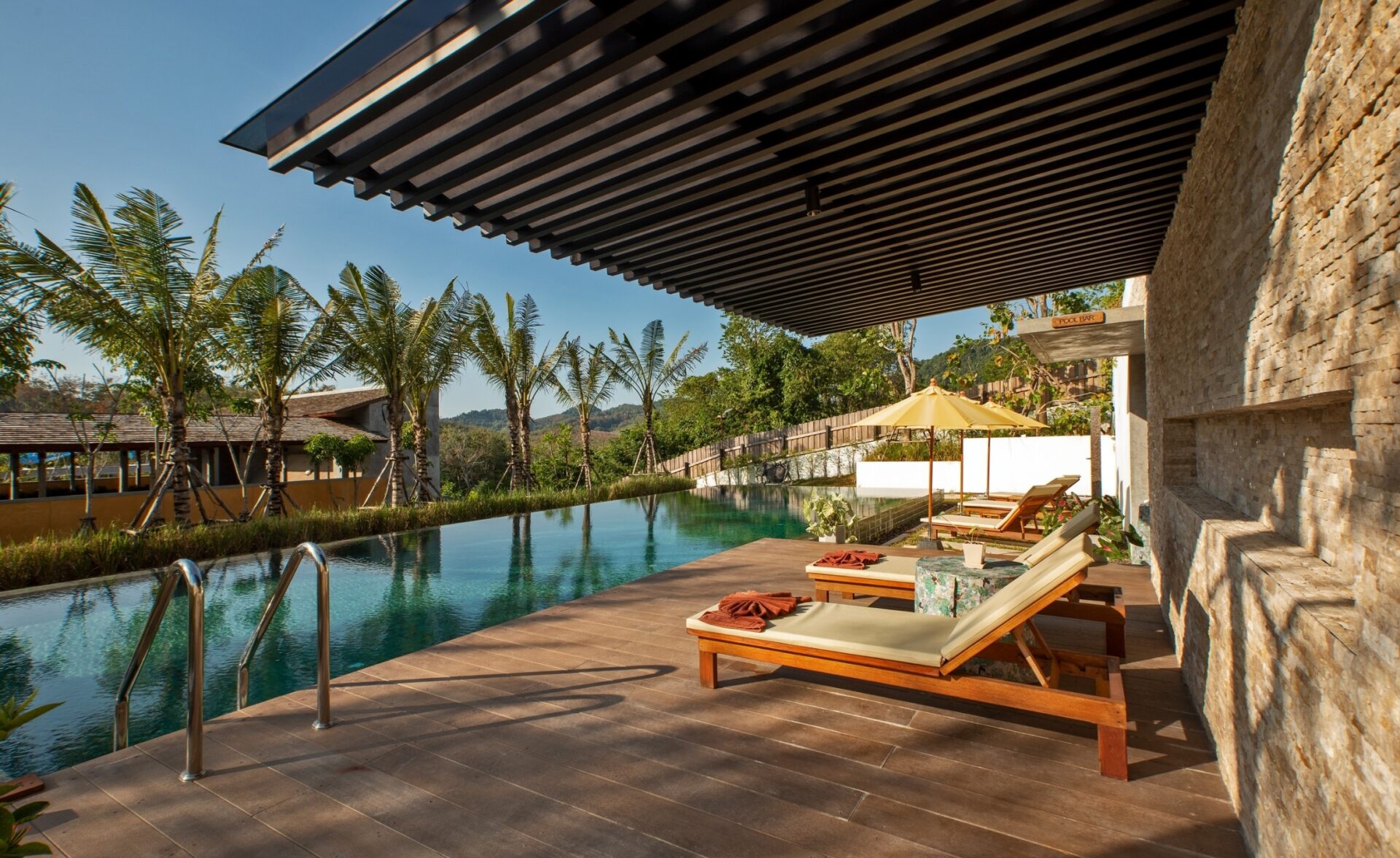 OUR MAIN POOL
SAMSAM Yao Noi's Main Pool sits at the foot of a forested basin formed by the surrounding hills, giving the impression of a secluded tropical lagoon hidden away beneath swaying trees and blue skies. The unspoilt land of Koh Yao Noi rises up in all directions from your poolside lounger, the perfect spot to take in and appreciate the island's local flora and fauna. Lucky bathers may even spot our resident hornbills perched in the surrounding branches, and hummingbirds darting from flower to flower. All pools in SAMSAM are kept clean and clear with a gentle dose of salt instead of the strong chlorine used in pools at other resorts, our pool water takes care of your hair and skin as you float about in the sunshine. Lounging in the sun after a dip in the cool water with birdsong as your only background noise, you'll remember what you came to SAMSAM for - blissful quiet and complete relaxation.
The Main Pool is conveniently located too, and can be reached by a leisurely downhill stroll from all of our villas and rooms, which do nothing to spoil the view thanks to the thought and care that has gone into their attractive and naturalistic styling. Just a few steps away are the gym and our traditional Japanese Dojo, making the Main Pool the perfect place to cool down and unwind after taking part in activities such as kyudo archery or yoga. Whether you're looking for an afternoon of sunbathing or just a quick dip, the Main pool is a beautiful and unforgettable place to do it.
OUR WESTERN GYM
We provide a fully equipped gym for cardio as well as muscle or calisthenics training. We provide dumbbells, medicine balls and space for body-weight exercises. Individual or group classes can be organized for the above as well as for Yoga or other fitness sessions.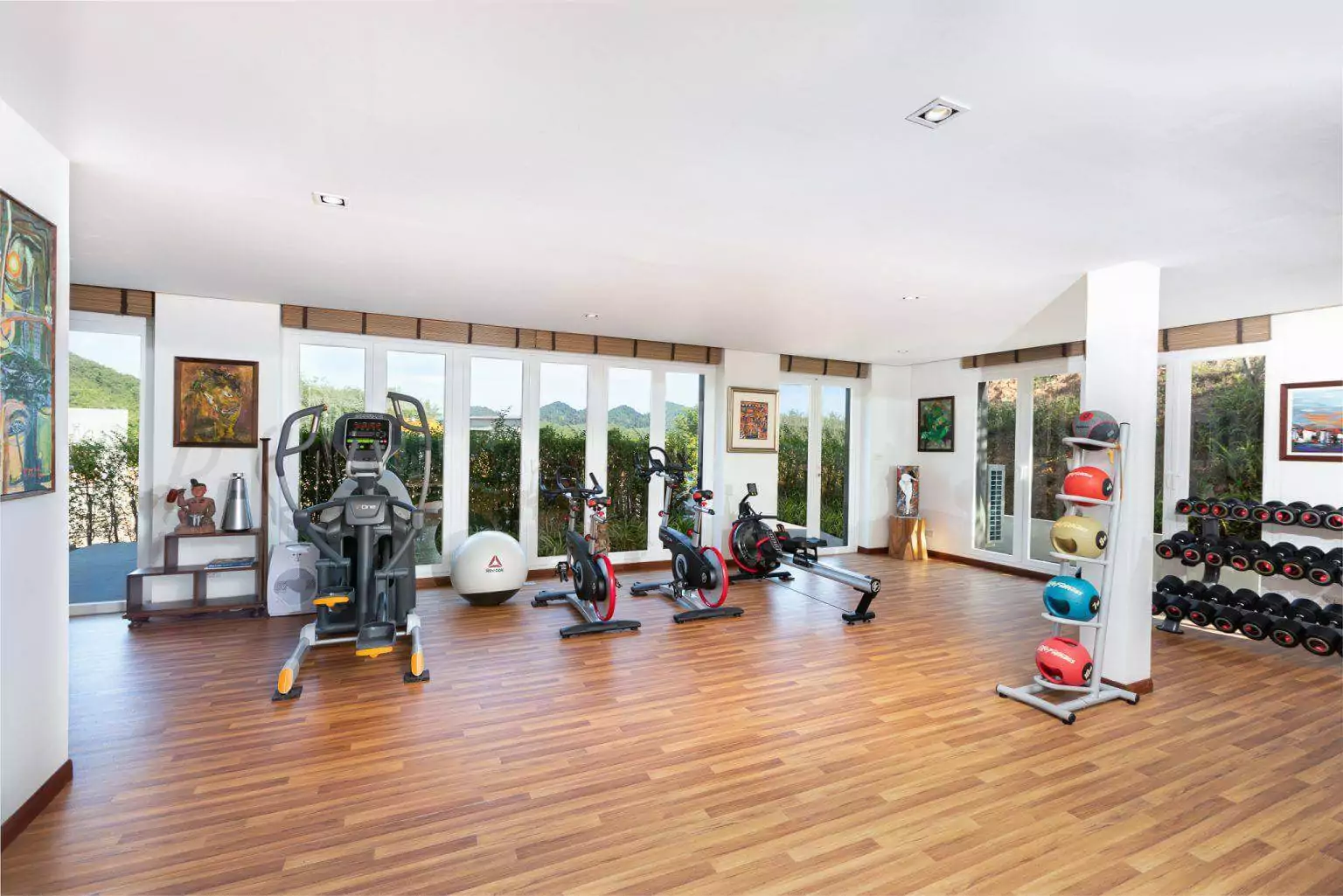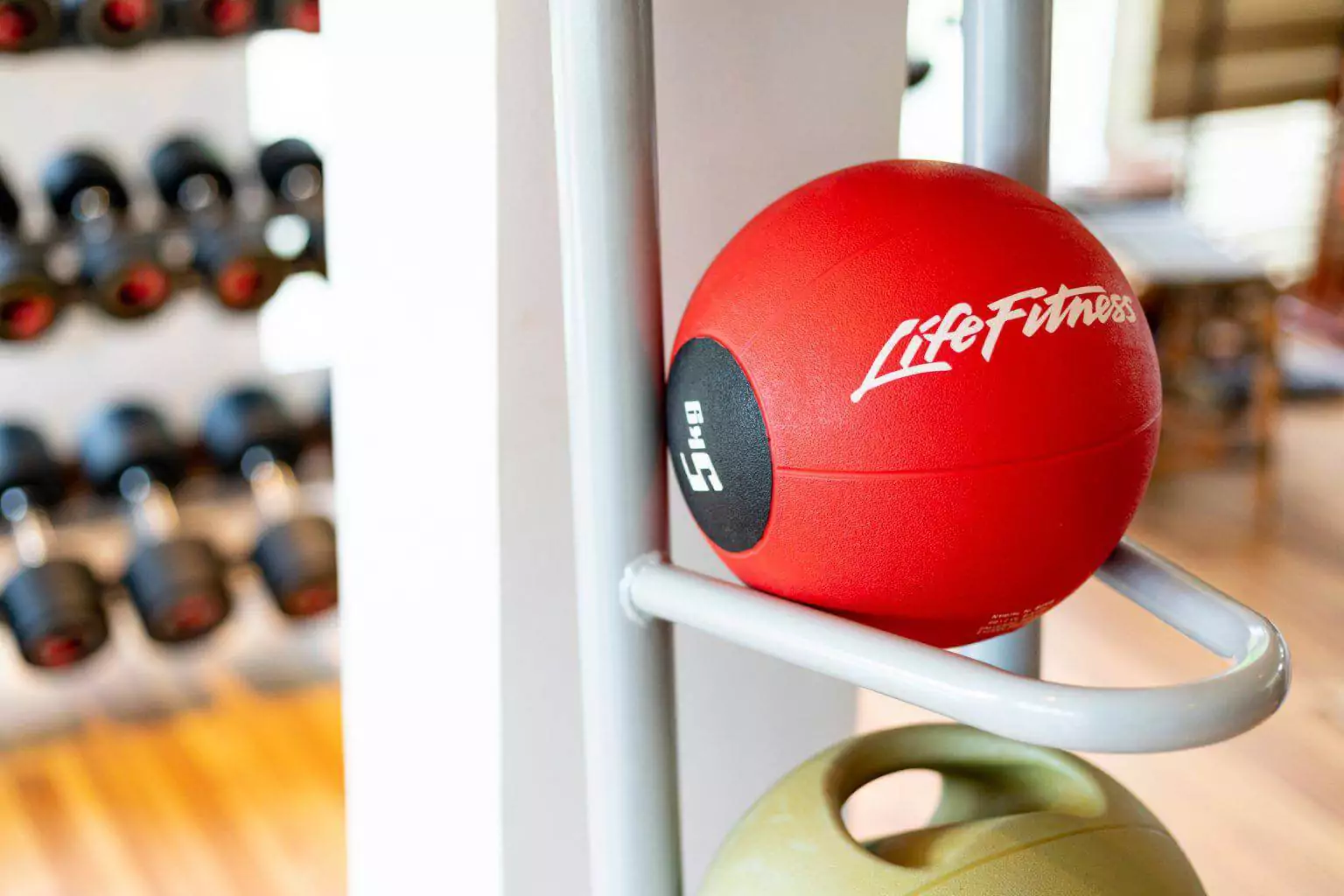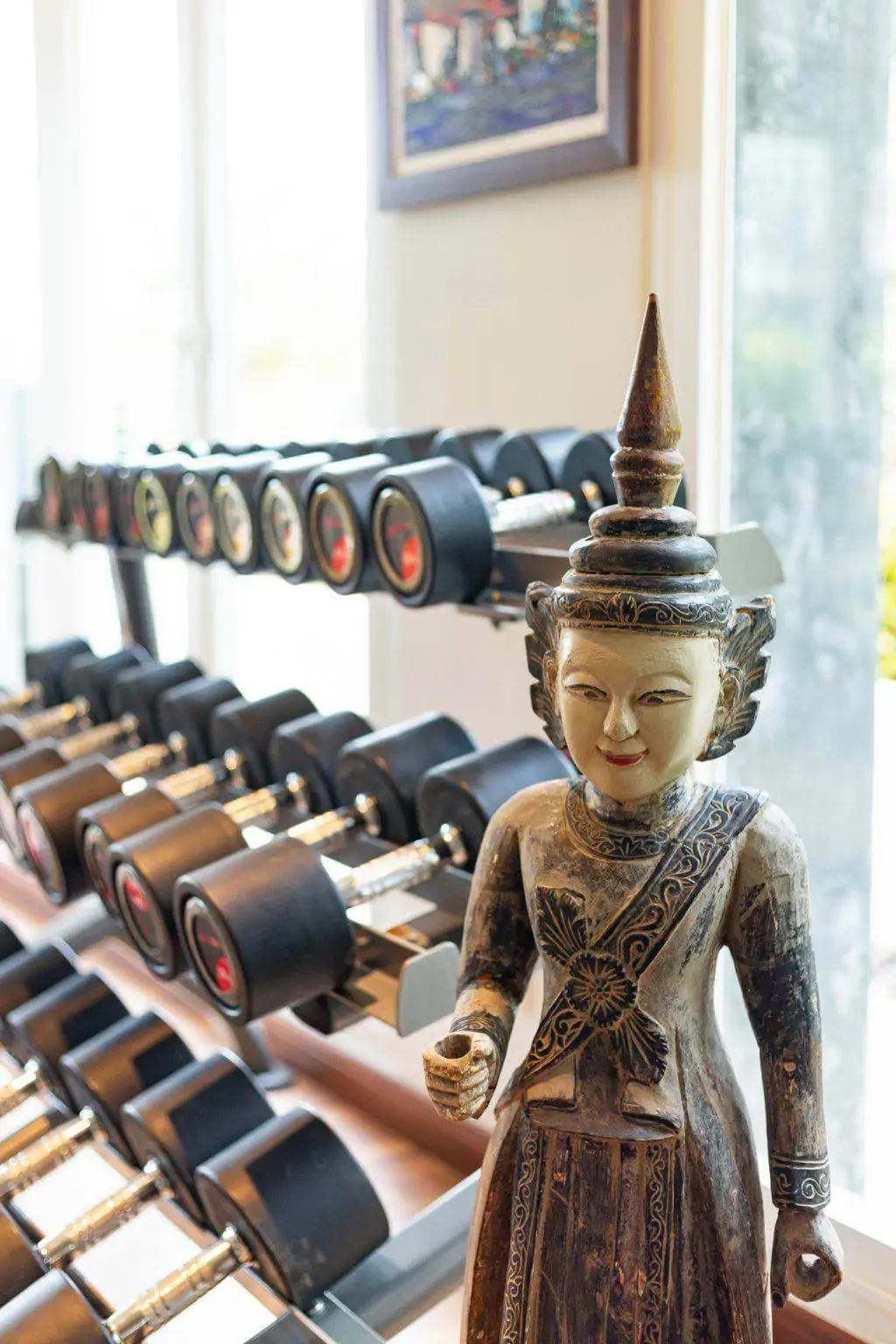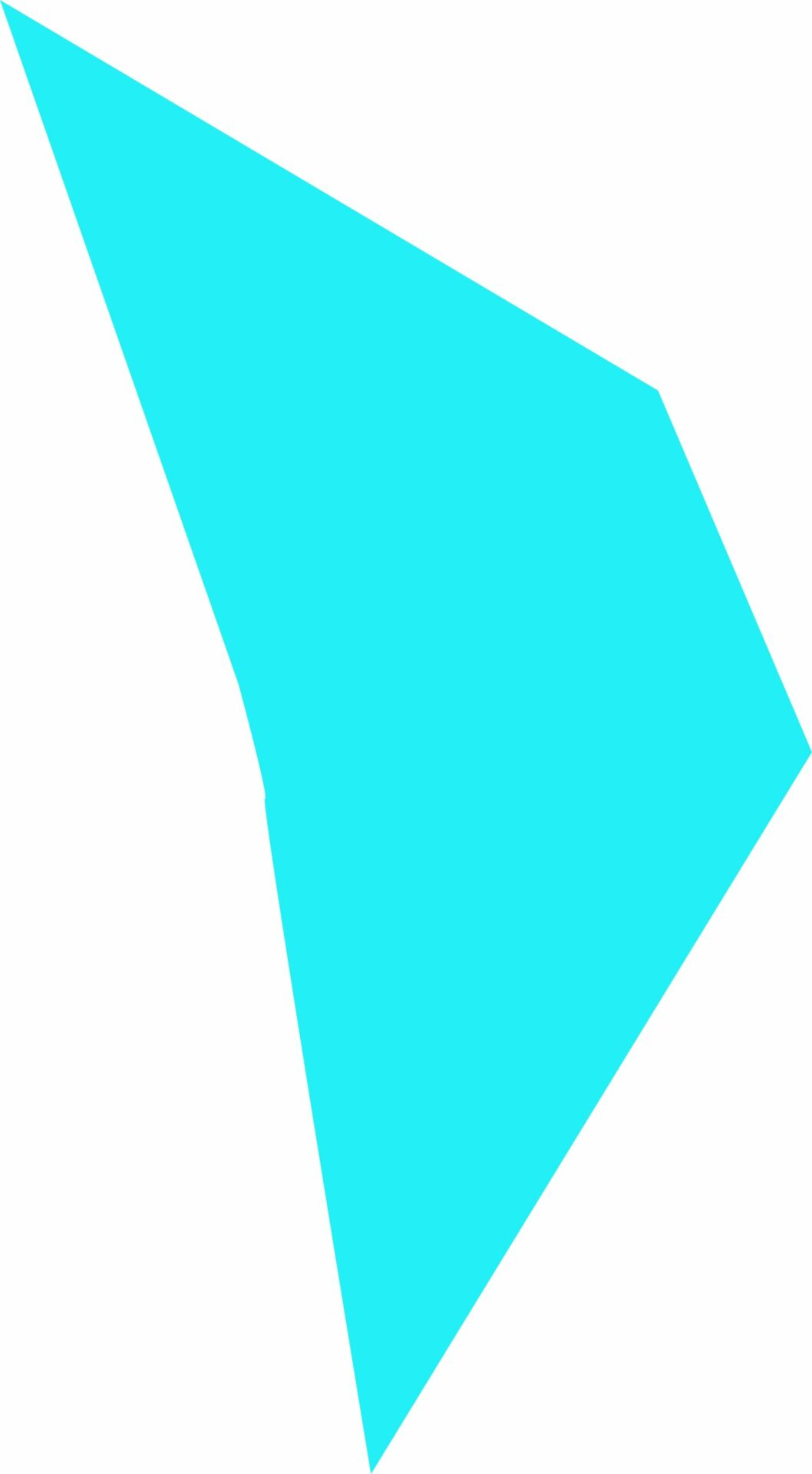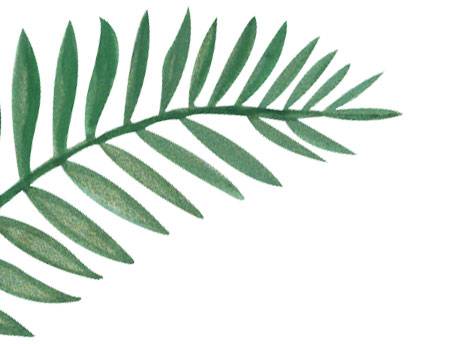 OUR VALLEY MEETING ROOM
For meetings, events and luxury parties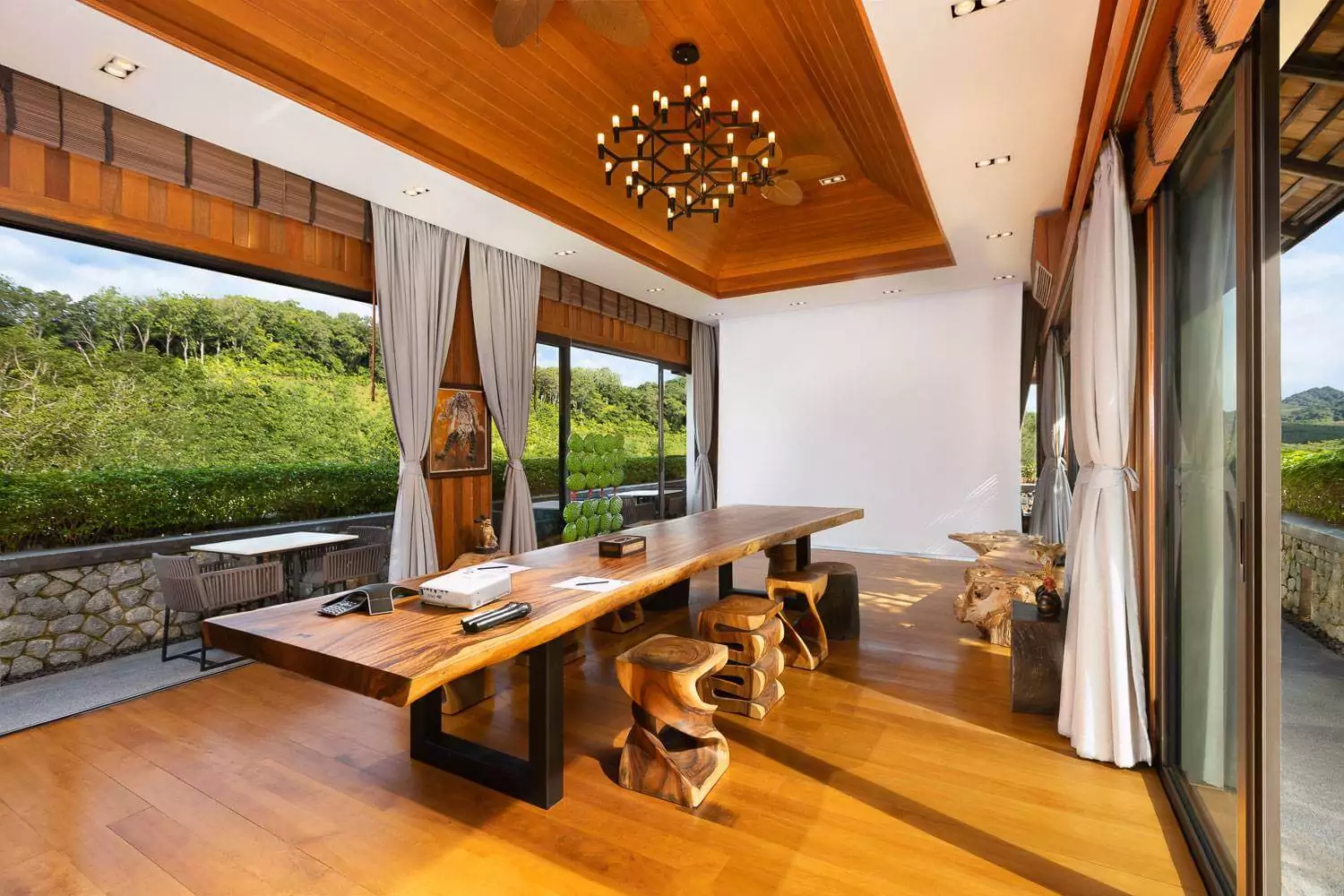 Our Valley Meeting Room showcases natural light and a unique view of the tropical surroundings. Featuring state-of-the-art technology, like a double screen videoconference system and polyphones, and with a capacity of up to 25 people, the room has everything you need for your next event.
The Valley Meeting Room presents a unique experience for your clients and colleagues, providing an incredible location to conduct meetings. We also offer the option to reserve the entire space for more privacy and exclusivity. Let our team help you in planning your next function, meeting, corporate dinner, team building event, birthday or family gathering.