SAMSAM MAGIC PLACES AND SPACES
Kimicom
Magic Places Magic Spaces Andaman Magic
CHECK OUT OUR
MAGIC PLACES — MAGIC SPACES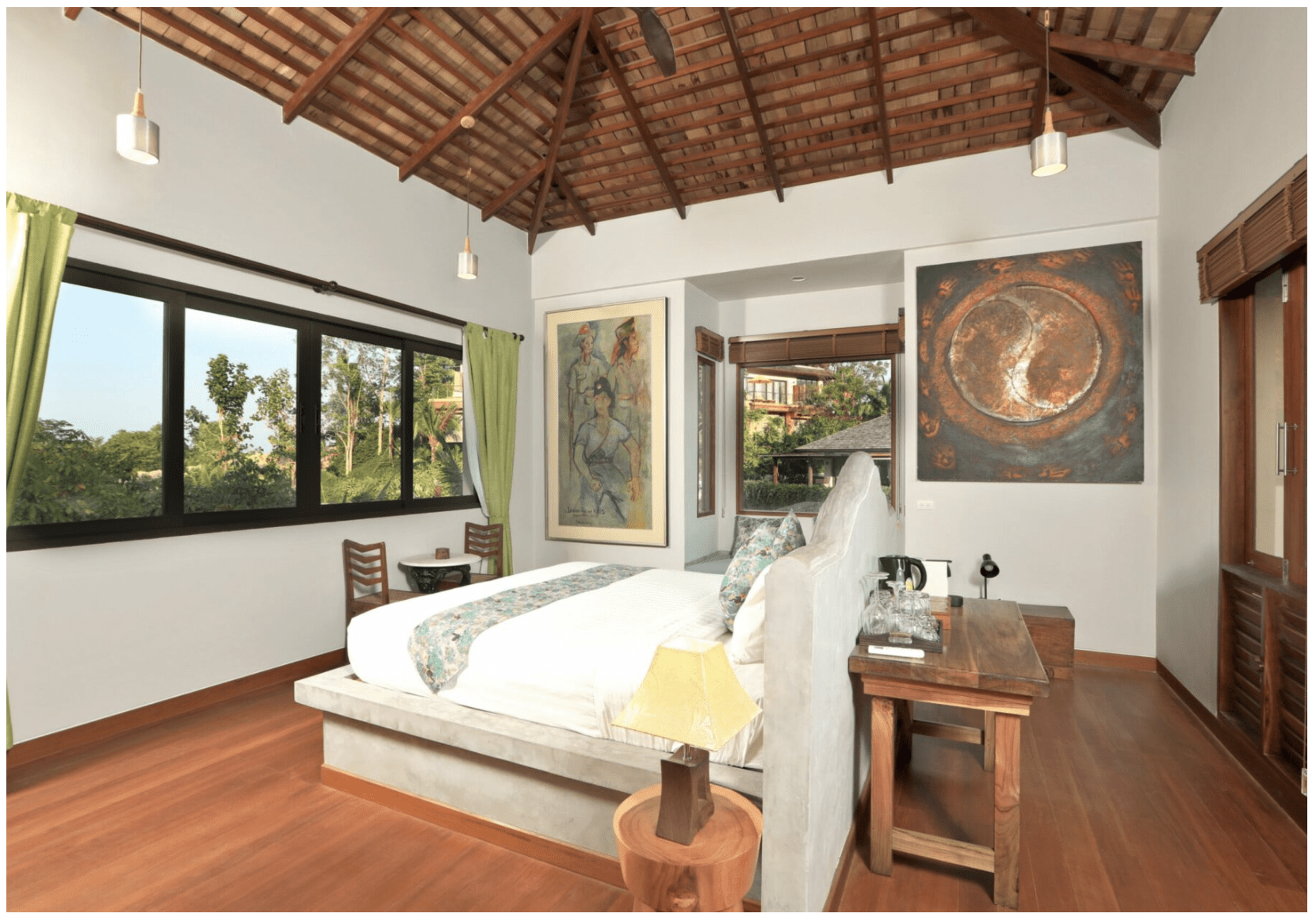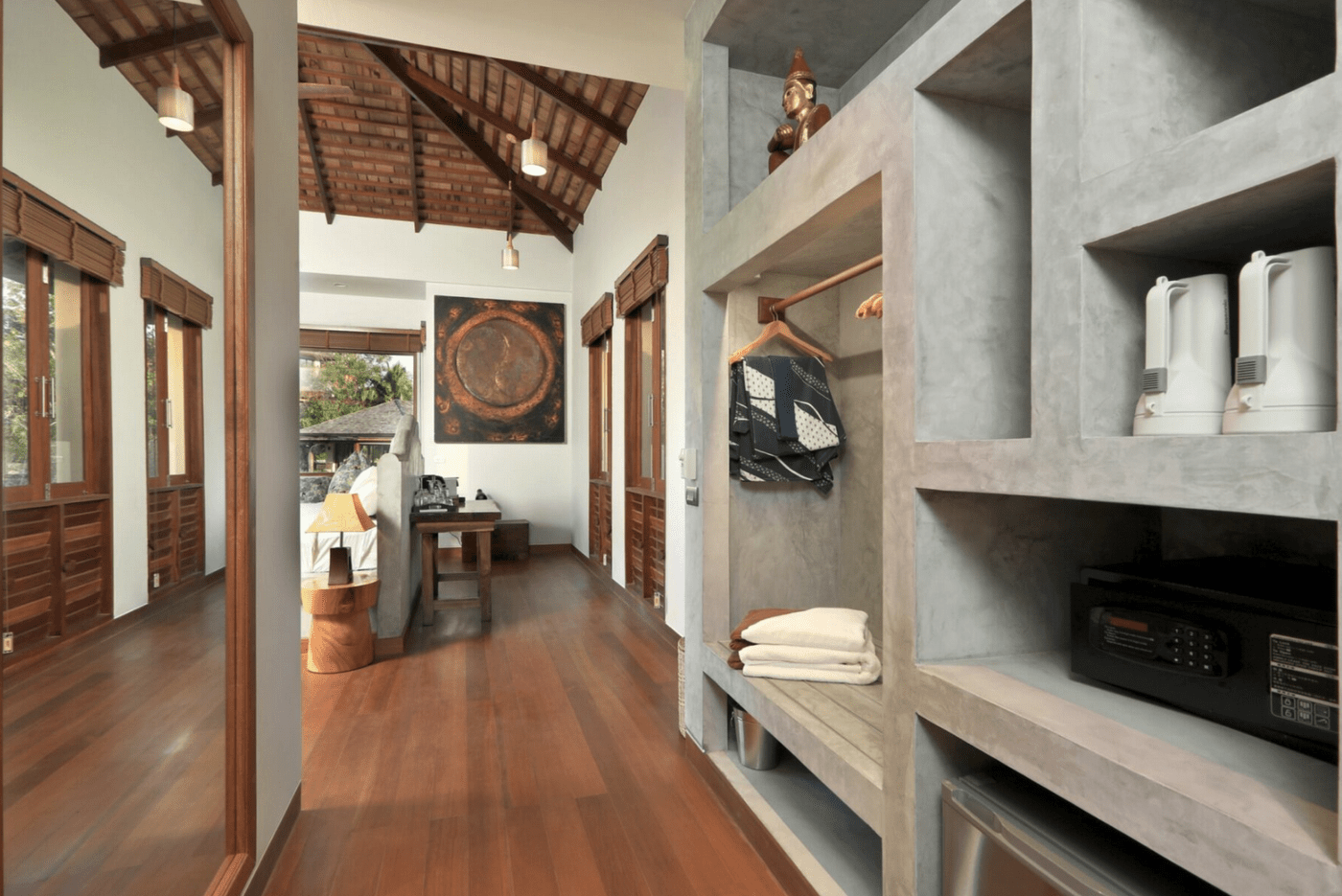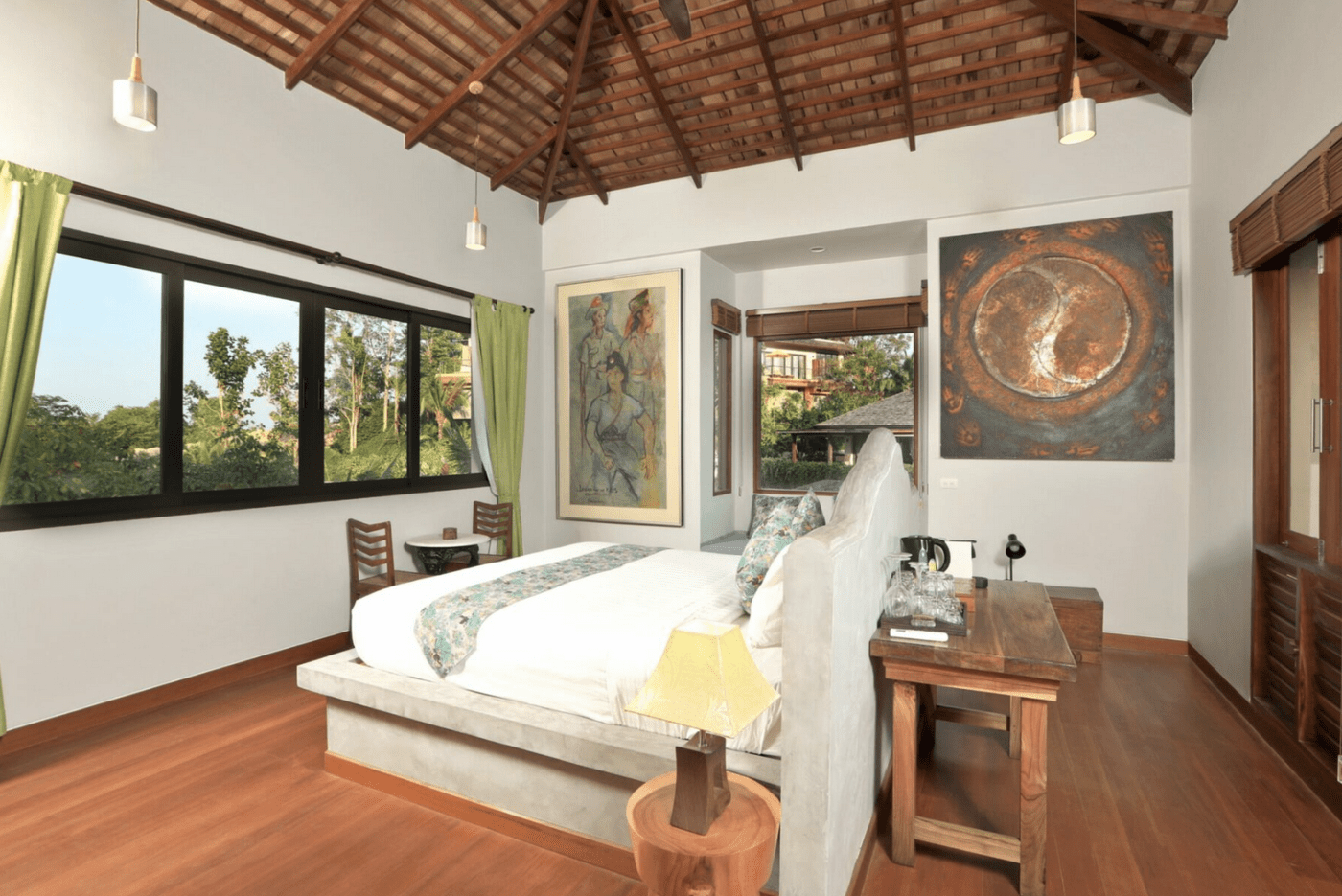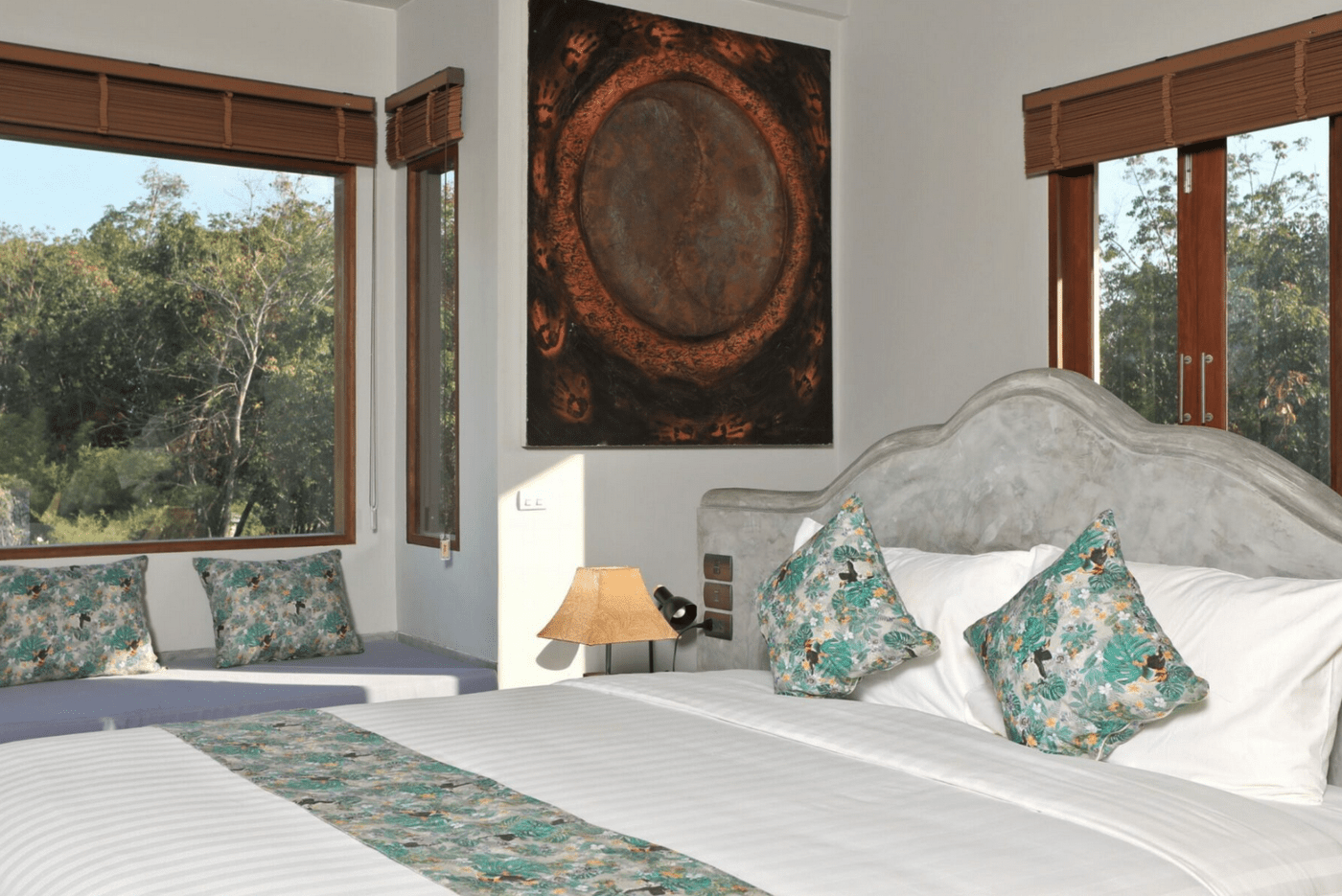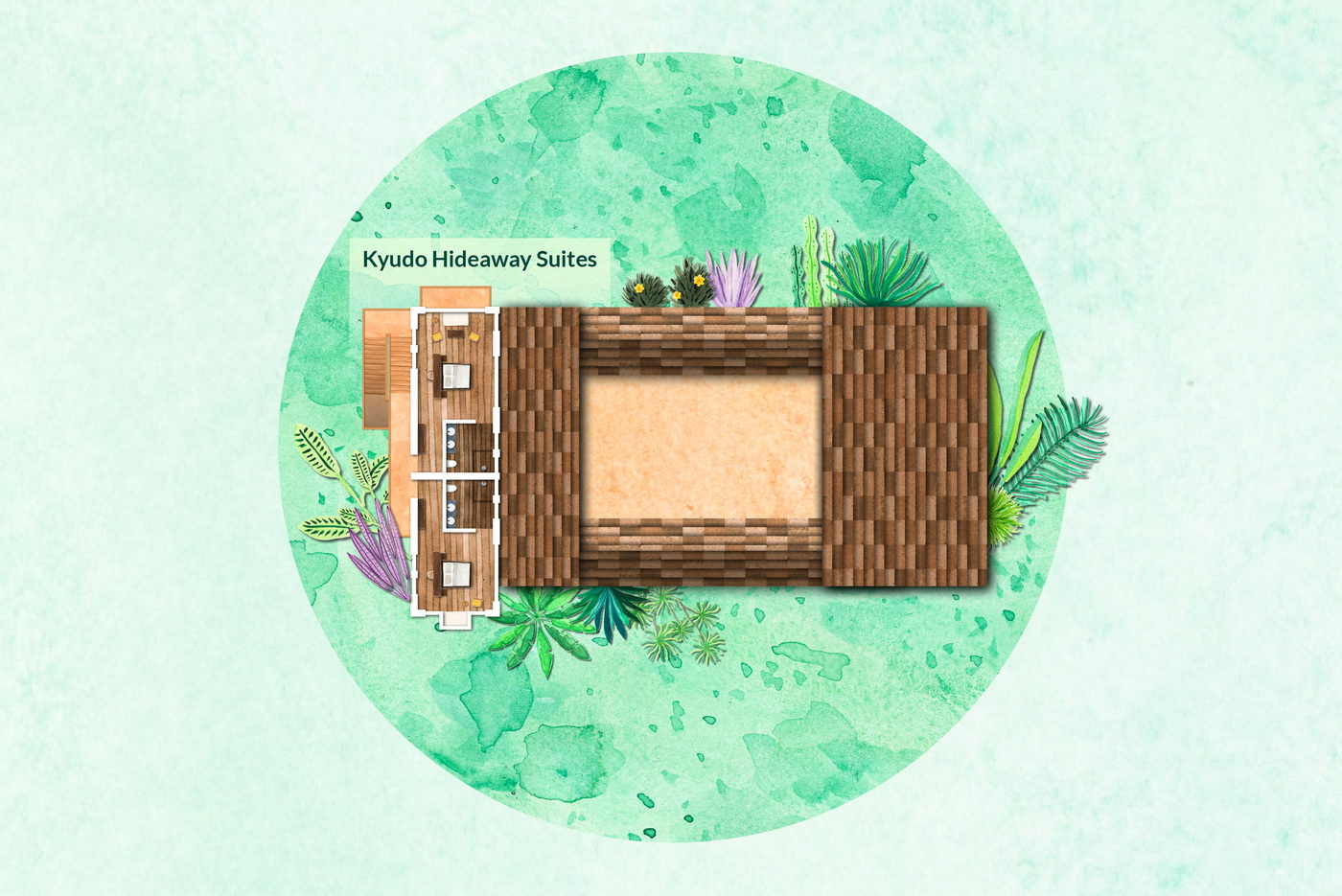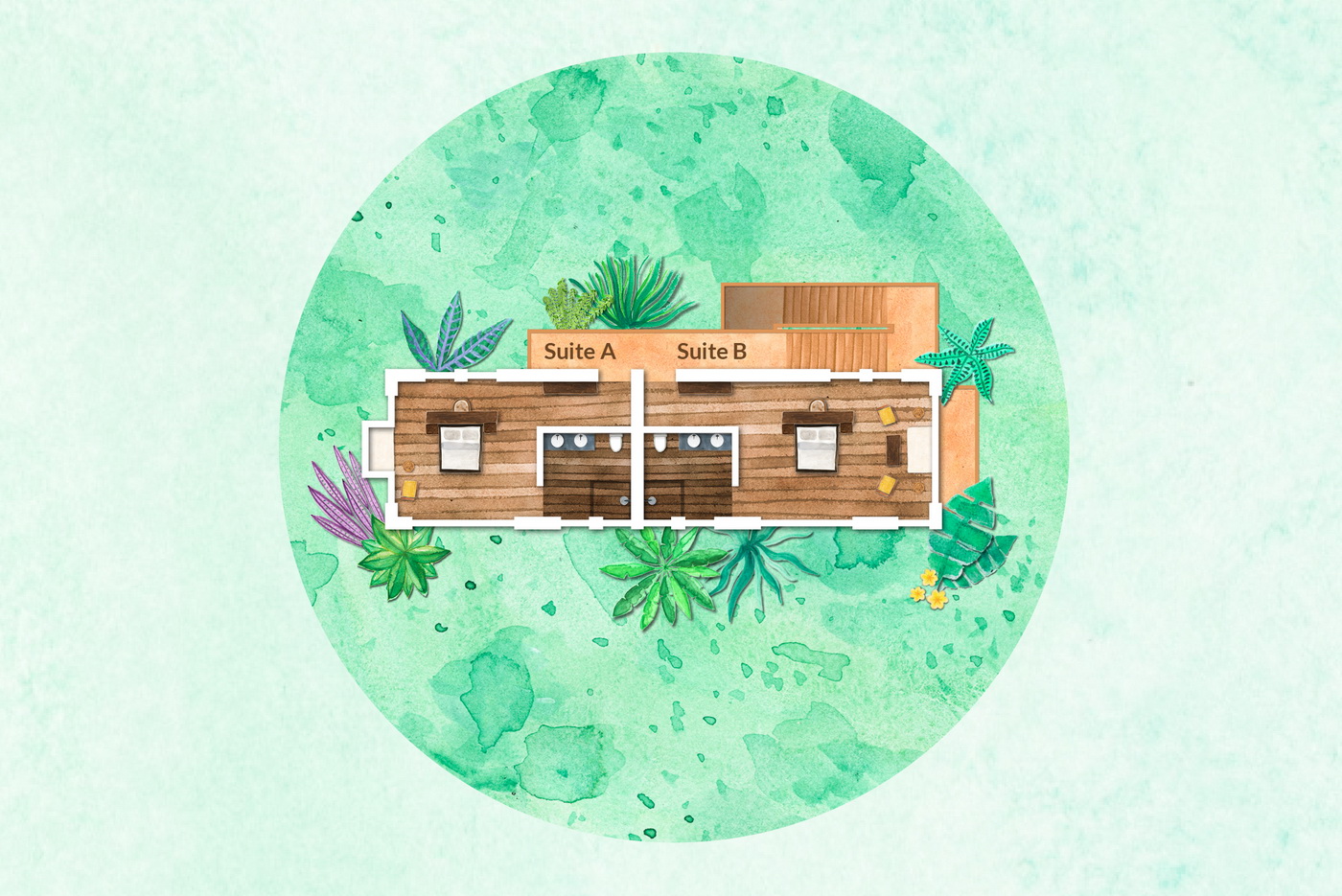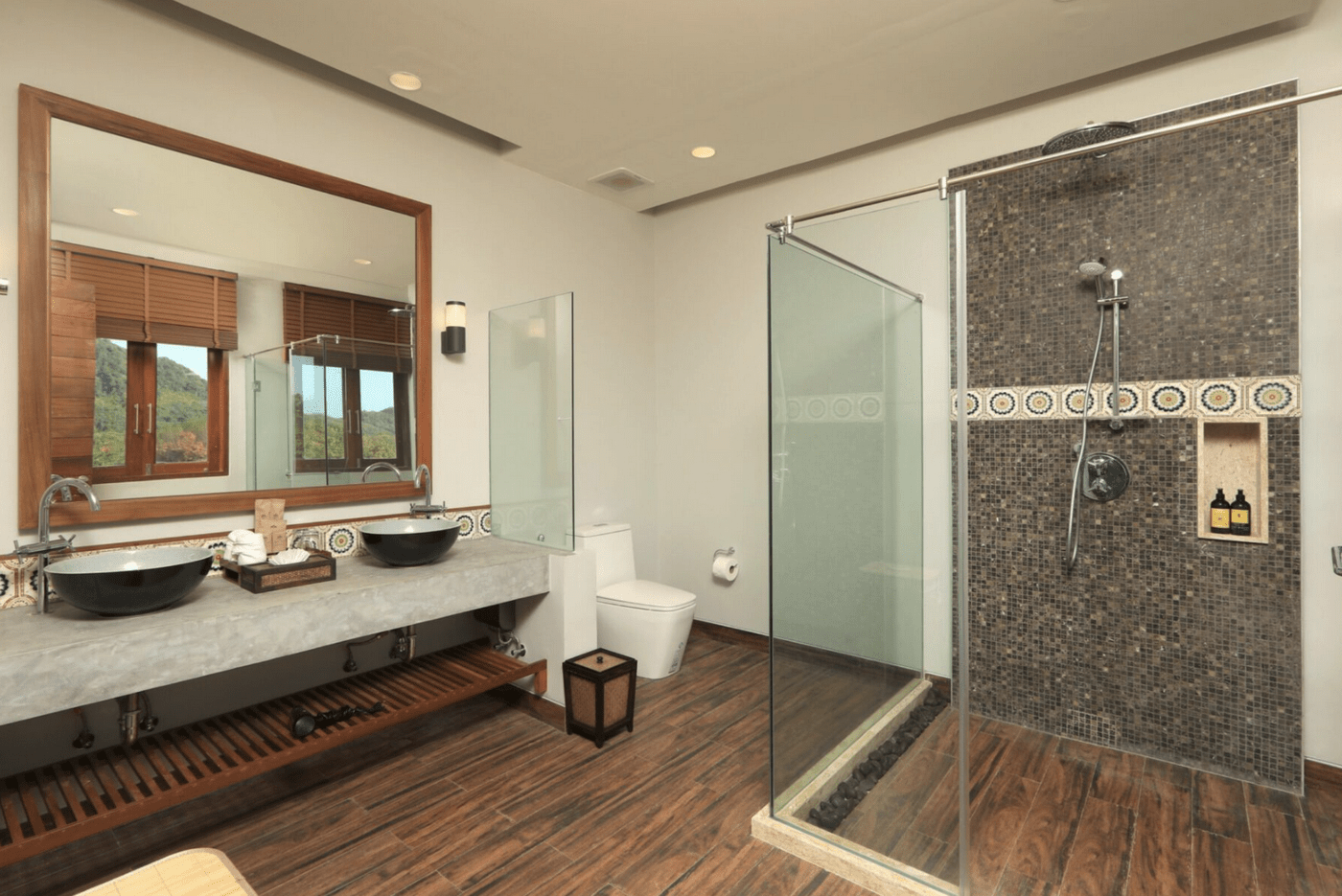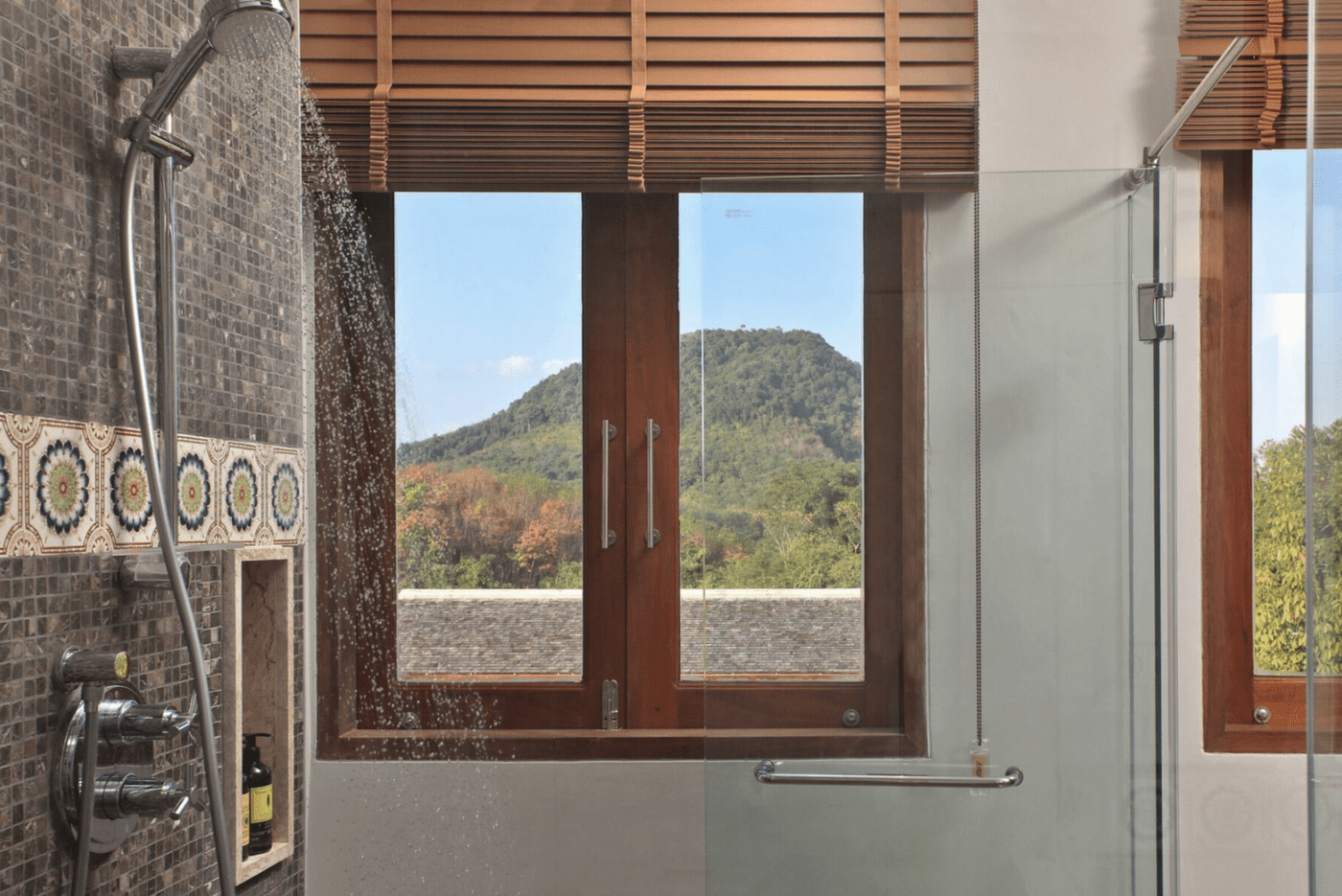 RELAXATION AND QUIETING OF THE MIND
Step into the tranquil embrace of our Kyudo Suite Room, nestled amidst a verdant tropical garden on the ground floor. Awaken your senses to the beauty of nature, as sunlight pours through large windows, illuminating a space that is both elegant and understated. With its soaring ceilings of carved wood and carefully curated artwork, this suite beckons you to leave the world behind and discover a sense of inner stillness. Gaze out at the lush greenery that surrounds you, and let the soft hum of life outside lull you into a state of deep relaxation.
Cocooned in the plush comfort of a king-size bed, let your thoughts drift like clouds across an endless sky. Or, take a seat at the writing desk and let your creativity soar like a bird in flight. The en-suite bathroom boasts a rain shower and organic toiletries, inviting you to surrender to the pleasure of pampering yourself. Outside, a private balcony provides a front-row seat to the tranquil beauty of the garden. Feel the breeze caress your skin and breathe in the fragrant scent of tropical blooms. For further serenity, step down to the Dojo below, where you can immerse yourself in the ancient art of Japanese archery, kyudo.
The Kyudo Suite Room is an idyllic sanctuary, offering the perfect refuge for solo travelers and couples seeking a haven of peace and tranquility.
More room inclusion: Full Breakfast, Free Wi-Fi, Air Conditioning, Daily Cleaning, Mini Bar, Tea and Coffee-making facilities, Nespresso Machine, Mobile bluetooth and Bang&Olufsen Speakers, Safety Box, Hair Dryer, Free Access to Gym and Pool
· 1 Bedroom
· 1 Bathroom
· Sleeps 2 people
· Room Inclusions