SAMSAM MAGIC PLACES AND SPACES
Kimicom
Magic Places Magic Spaces Andaman Magic
CHECK OUT OUR
MAGIC PLACES — MAGIC SPACES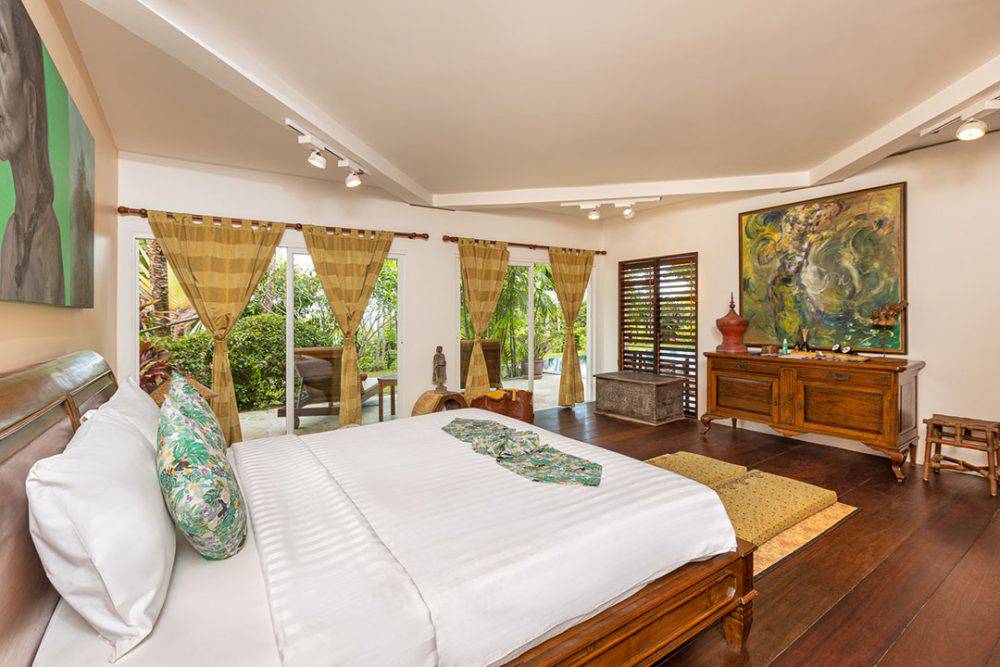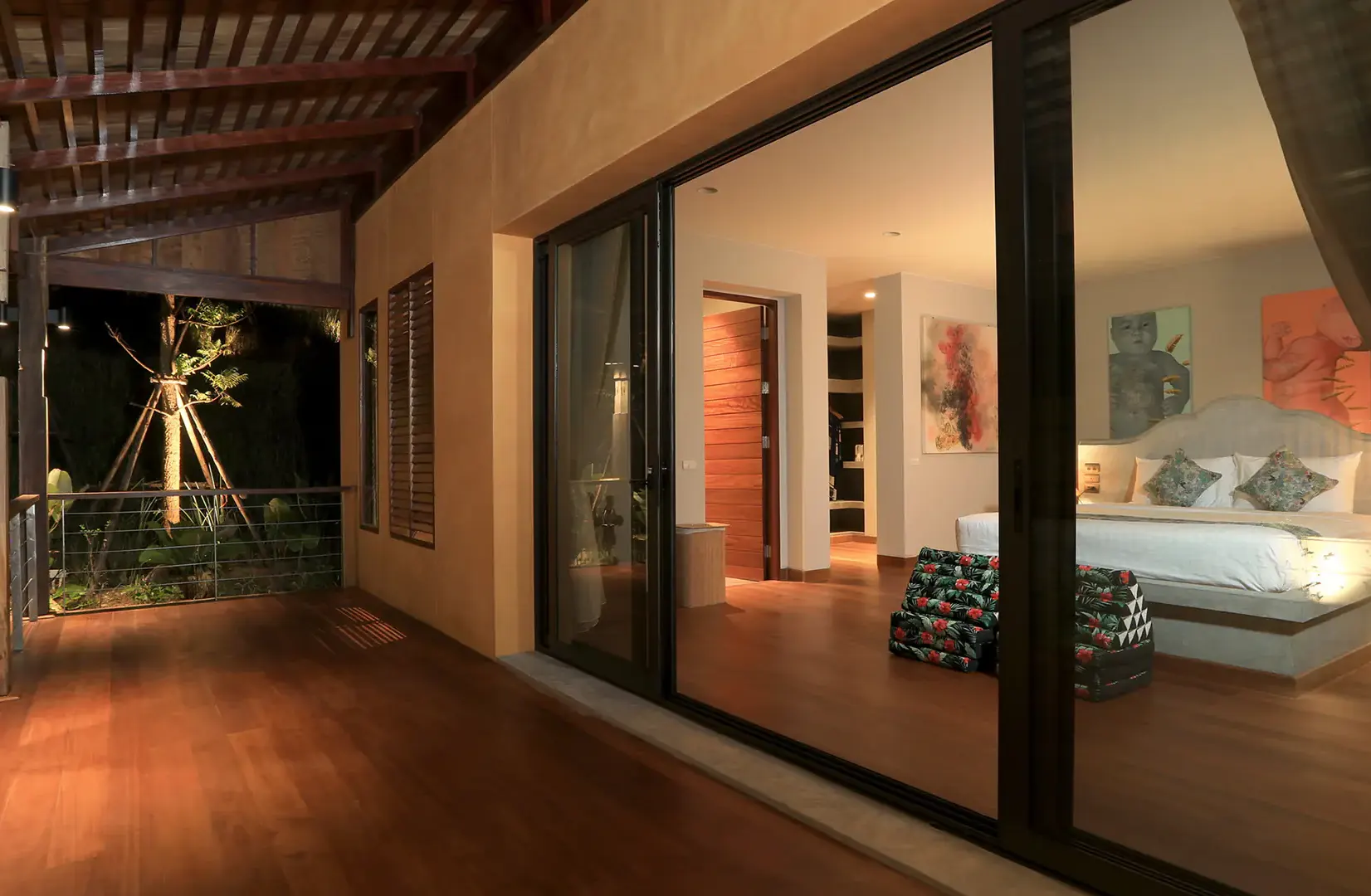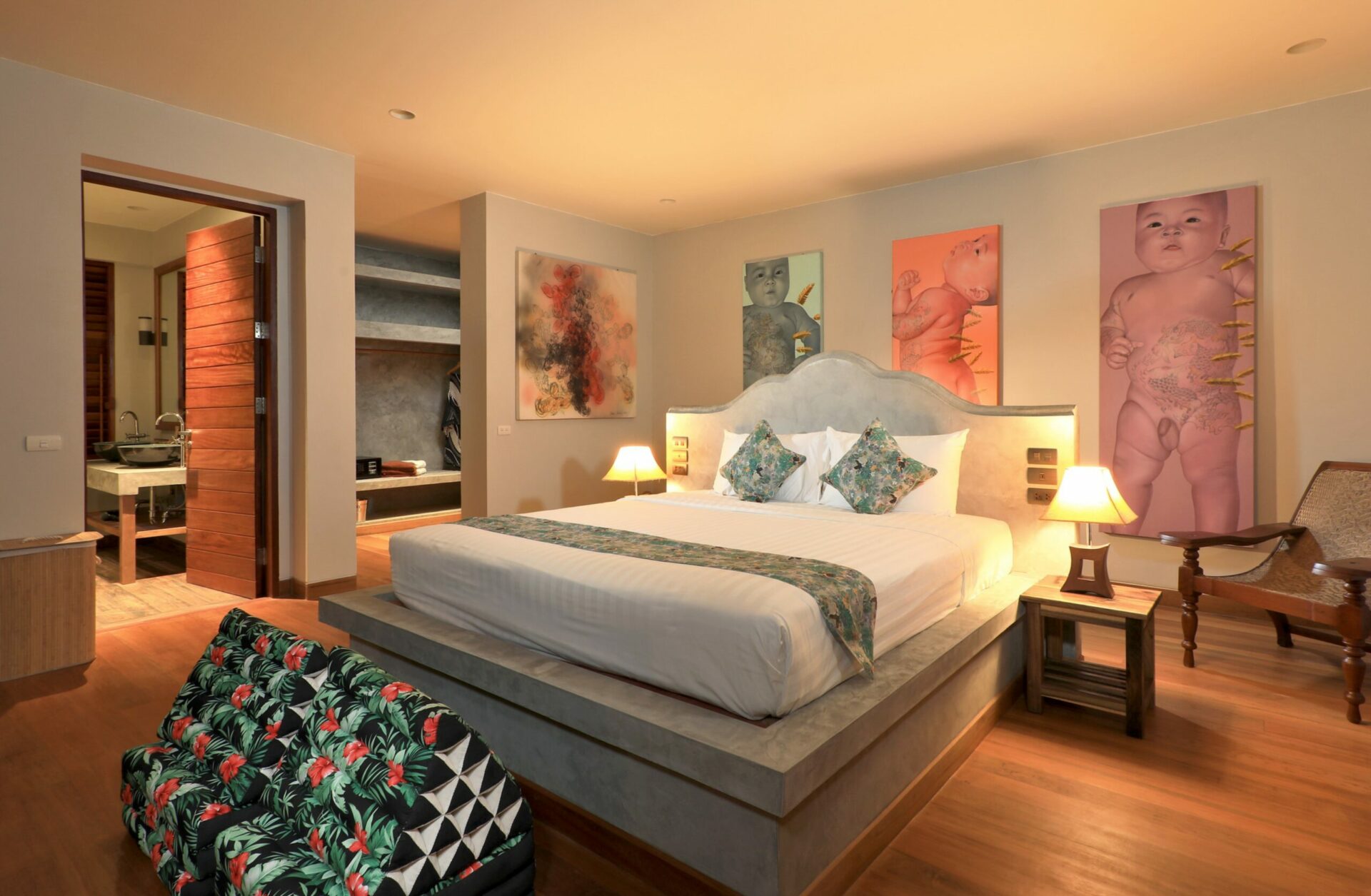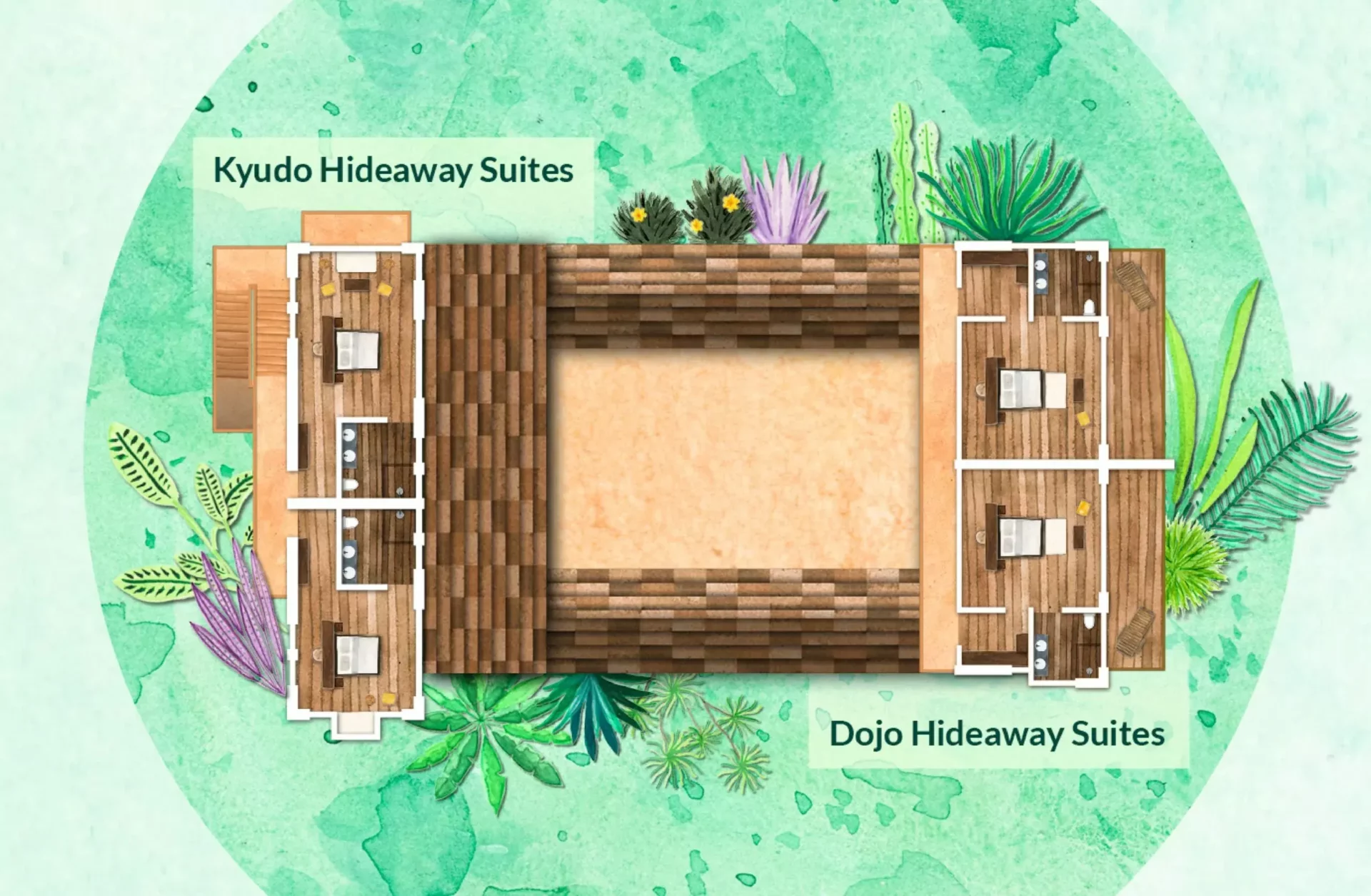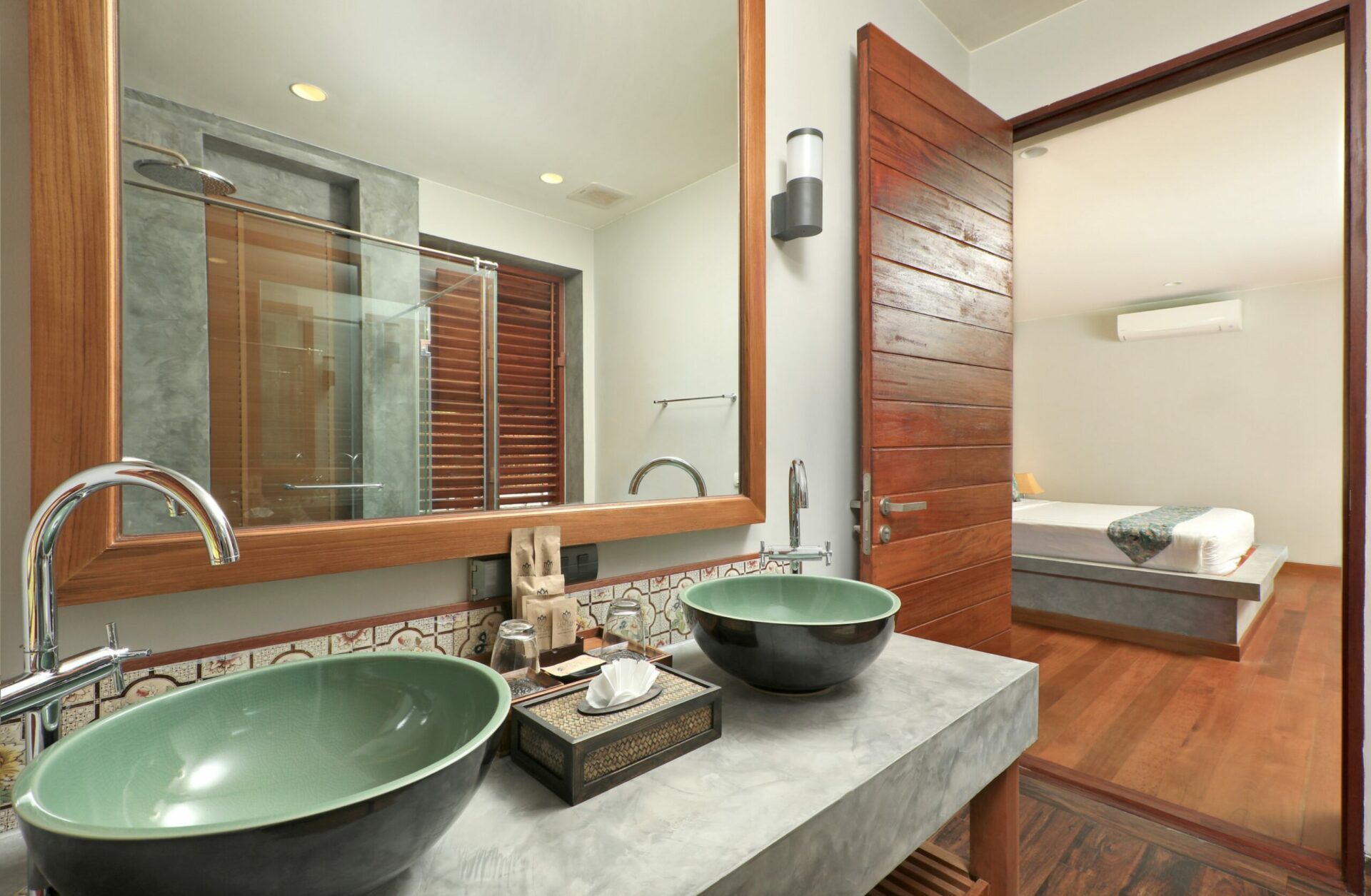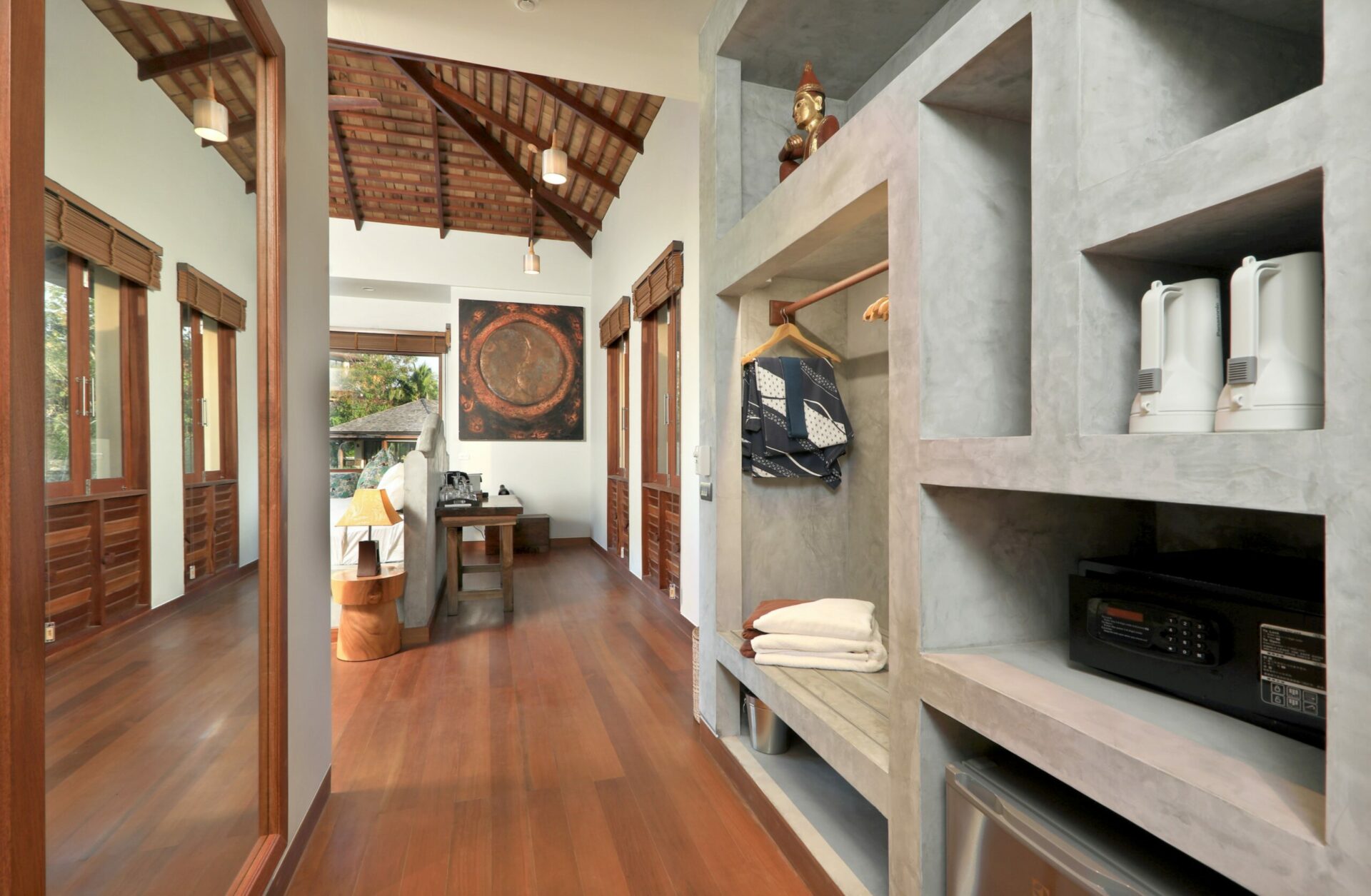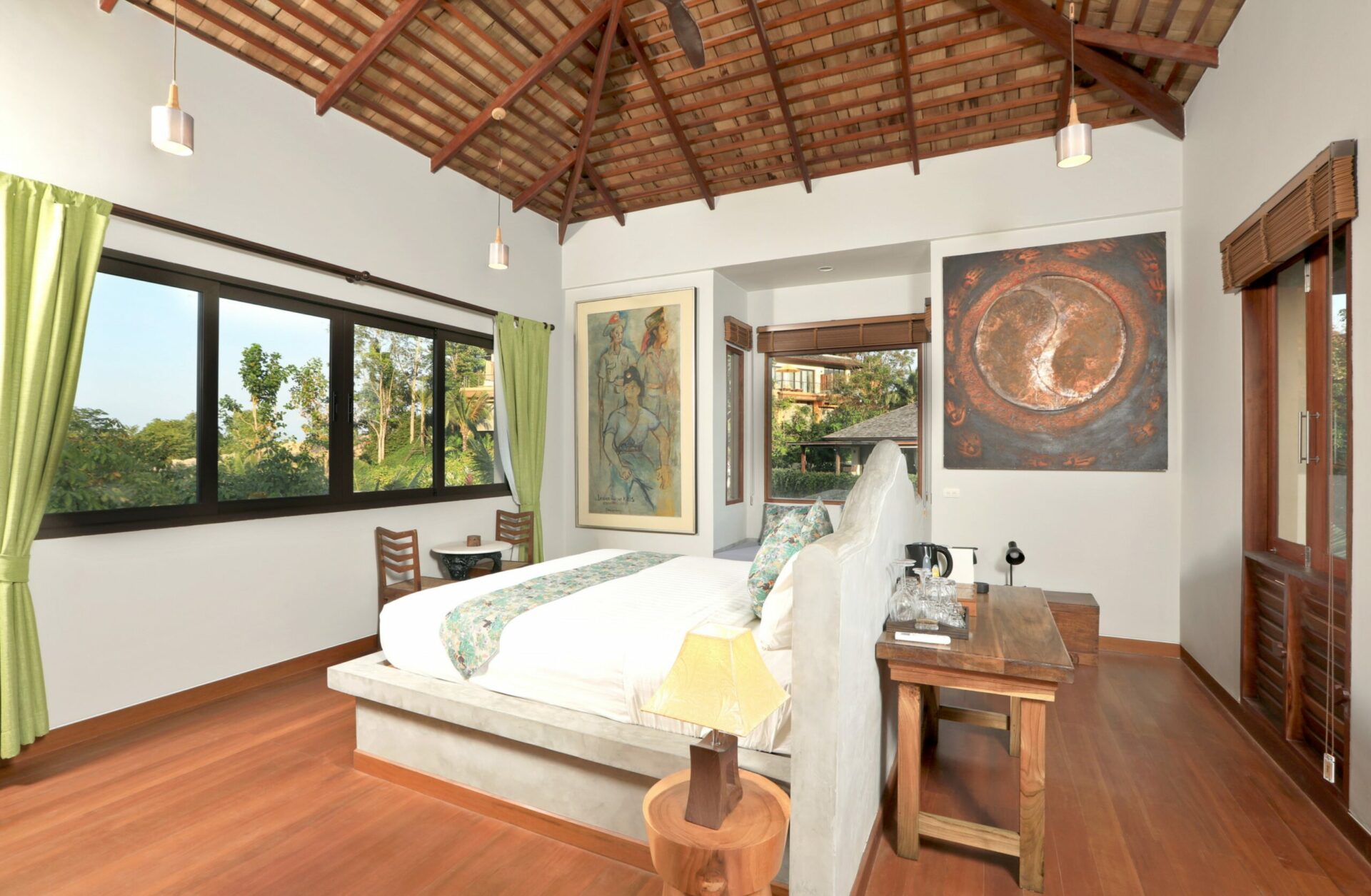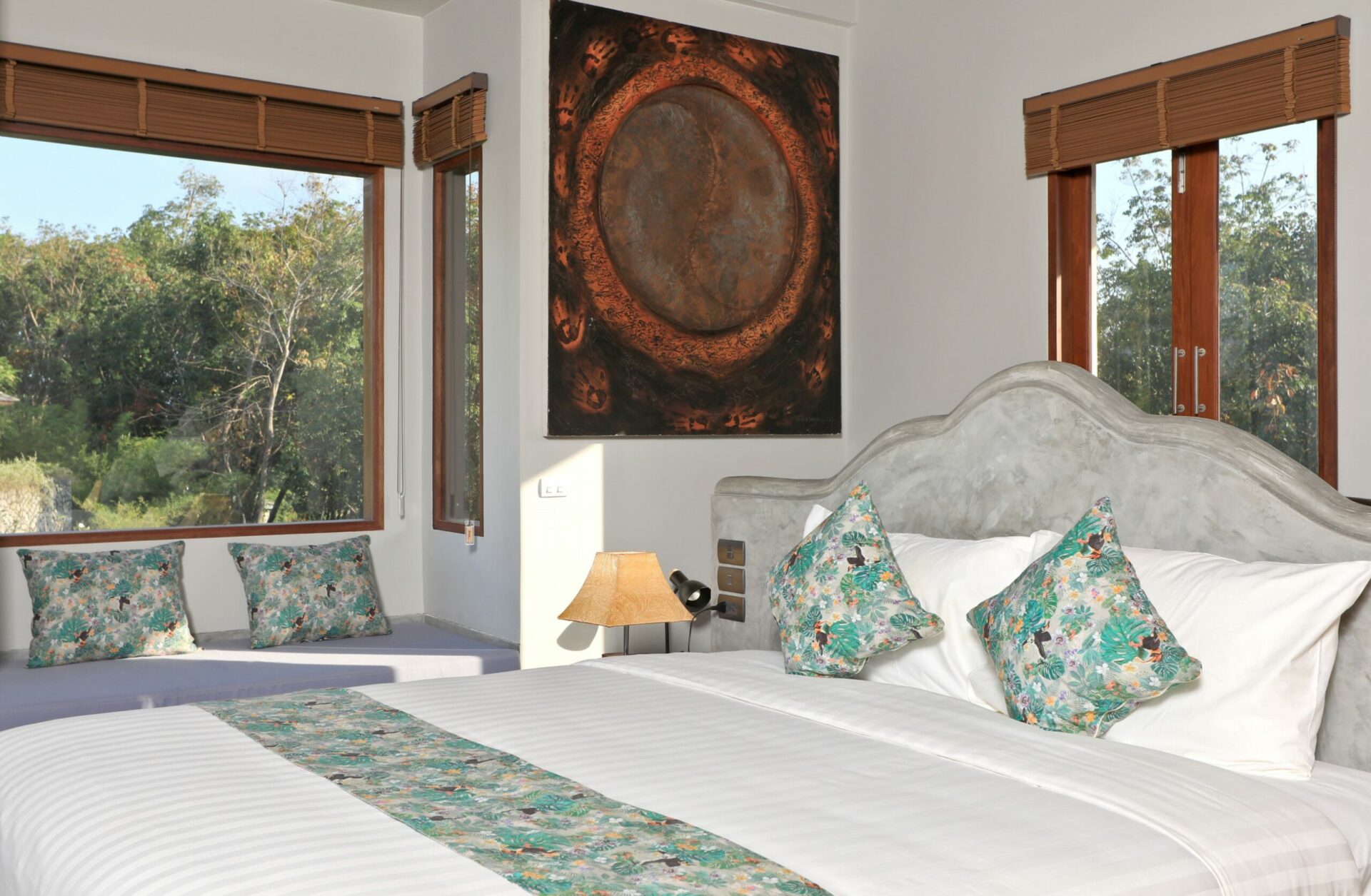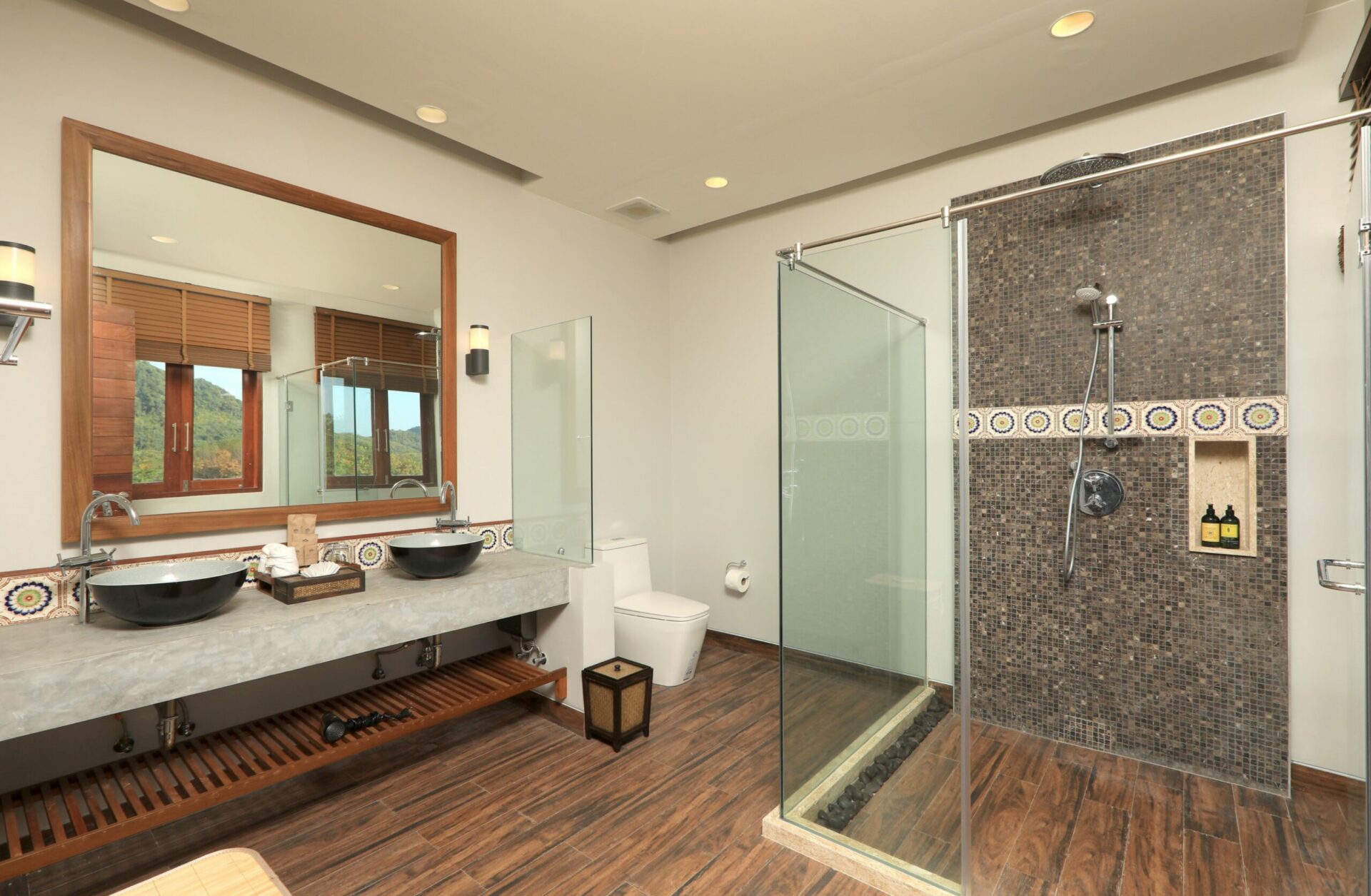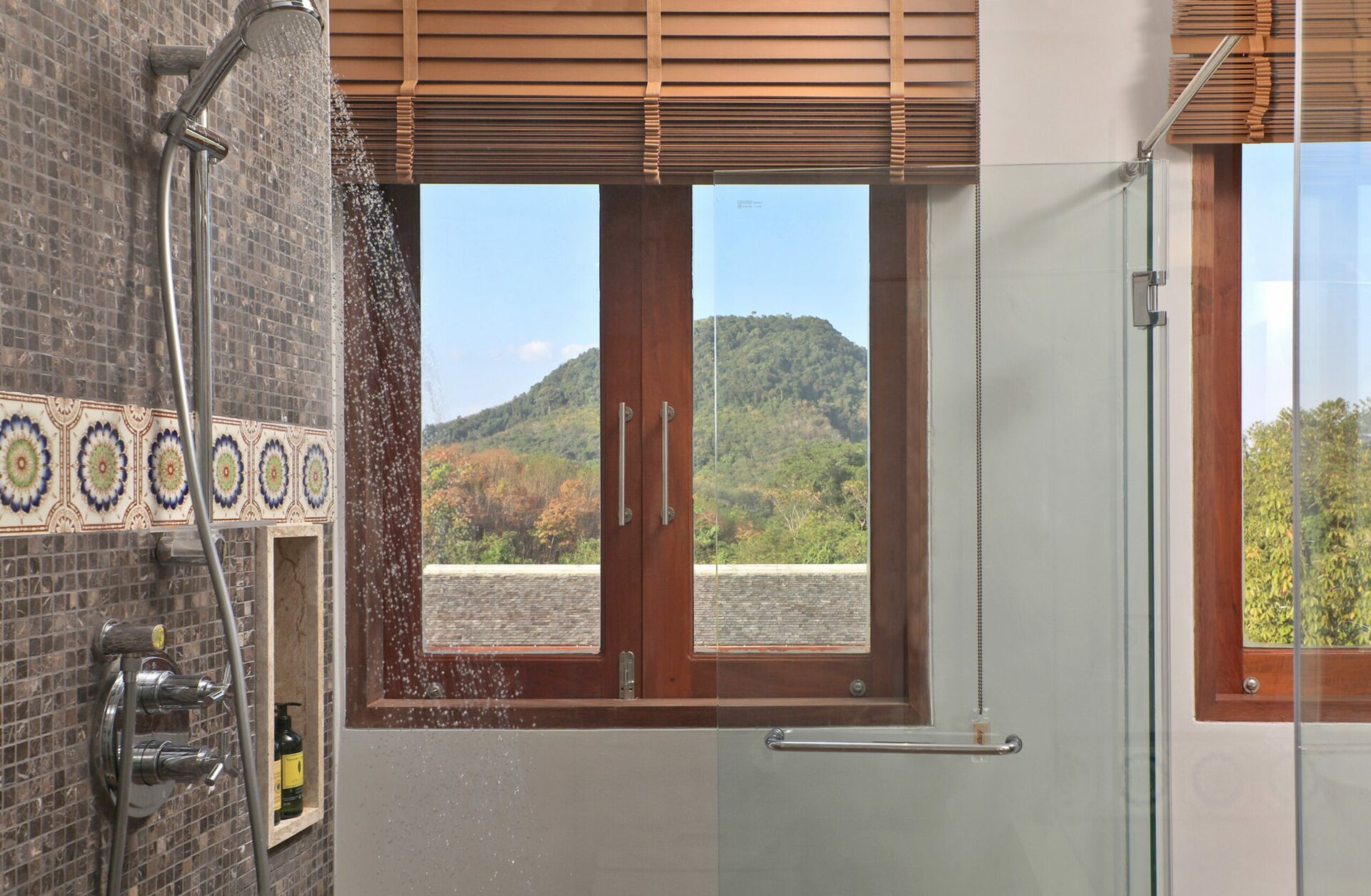 RELAXATION AND QUIETING OF THE MIND

The Dojo
Nestled atop our traditional Japanese Kyudo Dojo (which is the only of its kind in Thailand) and surrounded on all sides by rolling green hills, a stay at one of our Dojo Suite Rooms is an escape to a different time and place. The truly contemplative atmosphere of our Dojo, a place for traditional mental and physical practice of the mind and body, for Asian martial art forms, is a genuinely unique experience. The shooting range is embedded in a courtyard, that combines, both, the Chinese traditional yard aesthetics as well as the simplistic and strict Japanese aesthetic lines of a Dojo. It is meant for practicing the Way of the Bow (Kyudo), but can also be used for any other training or seminar in any of the true traditional forms of body/mind practices that Asian cultures and countries have developed.
The Suites
Carried by natural light aesthetics created by its high ceilings of carved wood in combination with the large windows, each suite allows you to ponder the surrounding forested slopes and blue skies without getting out of bed. There are even inspirational sights to be seen inside each room, as the walls are adorned with a curated selection of thought provoking modern and contemporary artworks from mostly Asian context.
This, our unique ingredient combination, gives you a new feeling and unexperienced form of relaxation, whilst being in a silent dialogue with time, the space and the art around you. The lush nature that surrounds you, with birds and monkeys, add its part on top of the experience: the unspoilt natural beauty of Yao Noi Island lies just outside your windows, to be taken in in silence or with focus on the birdsongs and the whispers of the warm breezes of the near sea caressing the surrounding treetops.
Listening closely you may even hear the occasional knock of arrows hitting targets in the Dojo below, where serenity and focus are achieved through the ancient art of Japanese archery. Descend a short flight of stairs from your room to take part in kyudo, yoga, or tai chi, or simply sit upon the hardwood floor of the Dojo and contemplate its bright open spaces and authentic architecture. And when it's time to cool down, the Main Pool is situated just a few steps away. Perfect for couples and solo explorers alike, our Dojo Suite Rooms are perfect for those looking for a calm and cultural tropical escape.
More room inclusion:
Full Breakfast, Free Wi-Fi, Air Conditioning, Daily Cleaning, Mini Bar, Tea and Coffee-making facilities, Nespresso Machine, Mobile bluetooth and Bang&Olufsen Speakers, Safety Box, Hair Dryer, Free Access to Gym and Pool
· 1 Bedroom
· 1 Bathroom
· Sleeps 2 people
· Room Inclusions